Allvac® AV10000 Vacuum Tanker on Isuzu FVZ1400 6×4
This compact 6×4 vacuum tanker with a 4410mm wheelbase c/w low profiles is suited to many vacuum applications and with its versatility has been selected as an entry level 10,000 litre unit.  
The Allvac® has a 10,000 litre 1,700mm diameter vacuum tank, steel, stainless steel, or aluminium, complete with full hoist and large 910mm rear door or a hydraulic full opening rear door and can carry out a large variety of jobs whether it be bulk sewerage, rural septic tanks, inner city grease traps or any other sump and debris work.
It's fitted with an Italian Moro 16,400L/min (580CFM) water cooled rotary vane deep vacuum pump.
We have many options over and above our standard features, a water blaster option with 400L freshwater tank (The water tank must be emptied if the waste tank is full). Load level can be seen with a simple indicator on the driver's side of the tank, or a more comprehensive measuring device fitted inside the tank that displays an LCD readout in the cab. If the radio control handset is optioned as well, the handset shows a percentage of volume on its screen. The remote handset can start the vacuum pump, changing from vacuum to pressure, opening load and dump valves – great if you have 30 metres of vacuum hose out and you need to close the valve.  
If dangerous goods are carried other than the standard UN.3373 Infectious Substance, you can option the Placard Holders so different signage can be displayed. These units can carry classes 6 and 9 liquids.  
An odour Control device can be fitted and can be simply switched off or on depending on what products and environment you are operating in. This systems mists fragrance into the exhaust of the vacuum pump.  
Mounted on an Isuzu FVR1400 6×4 chassis, this is a short and compact unit with a very impressive turning circle and options of towing connections, alloy wheel upgrades and an Ali Arc 12mm heavy duty front bumper for extra protection.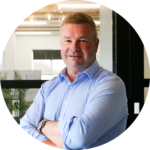 Let's Talk
Reach out today to Maska our Specialist Vehicle Consultant for pricing and availability
Additional information
| | |
| --- | --- |
| Tank Model | AV10000M |
| Spoil tank capacity | 10000 litre |
| Tank Material | Steel |
| Rear Tank Door | 36" manway |
| Discharge | 910mm manway |
| Class | 6,, 9, |
| Operating pressure (PSI) | 5 PSI |
| Hose standard | 4" |
| Manufacturer | Moro |
| Model | PM110WH – Water cooled rotary vane |
| Air flow: m3/hr | 985 |
| Air flow: L/min | 16420 |
| Air flow: cfm | 580 |
| Driveline | Fully hydraulic |
| Waterblaster | Optional |
| Vehicle Manufacturer | Isuzu |
| Vehicle Model | FVZ1400 |
| Specifications | 6×4 |
| HP | 300 |
| Transmission | Manual |
| Difflocker/Traction Control | Standard |