Allvac® AV8000H Hydro Excavator on Hino 700 6×4
This 8×4 hydro excavator has the largest spoil tank and is coupled to a vacuum pump that is capable of 94% deep vacuum allowing heavy slurries and debris to be loaded quickly, safely and efficiently. This vacuum unit can vacuum and pressurize allowing for easy unloading and suction pipe blockages to be dislodged. 
The Allvac® AV8000H is ideal for: 
Utility locating
Keyholing or utility microsurgery
Micro trenching
Clean up drill fluid
Environmental cleanup
Stormwater drain, pits and box cleanout
General construction site clean up
Potholing
Sign and pole installation
The Allvac® AV8000H has a 8,000 litre spoil and 3,000 litre freshwater tanks. We use the new generation helical tri-lobe vacuum blower that we operate on a variable speed hydraulic system allowing the operator to dial up the correct rpm of the pump for the application. This USA built NVE-1600 deep vacuum (94%) pump can operate between 14,150L/min (500CFM) all the way through to a massive 45,300L/min (1,600CFM), so will handle all your hydro excavation needs but can also perform other deep vacuum duties such as deep pump station wells or heavy slurries.   
The Italian made overhead suction boom is operated by a radio remote control handset and has a corded pendant as a backup should it be needed. The Boom can be fitted with 100mm, 125mm & 150mm suction hose.   
This unit can be spec'd with an overload protection system to ensure your operators remain legal while traveling on public roads. With an in cab display connecting to a mobile phone app, the load weights can be sent to the office for administration purposes.   
Mounted on a UD Quon 420 or 460HP 6×4 chassis with an auto shifting 12 speed transmission and integrated engine retarder, this is a very impressive unit with towing options. Alloy wheel upgrades and an Ali Arc 12mm heavy duty front bumper for extra protection can be optioned.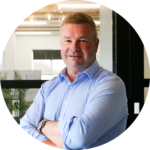 Let's Talk
Reach out today to Maska our Specialist Vehicle Consultant for pricing and availability 
Additional information
| | |
| --- | --- |
| Tank Type | BTV4-2 |
| Tank Material | Steel |
| Tank Size | 8,000 litre spoil & 3,000 litre freshwater |
| Rear Tank Door | Hoist & hydraulic full rear opening door |
| Vacuum Pump | NVE 1600CFM |
| Overhead Suction Boom | Fitted with 125mm hose |
| Trailer Gear | Option: 40mm ringfeeder |
| DG Placard Holders | Option: Removable DG signage |
| Water Tank & Pressure Cleaner | 21lpm, 5,000psi/345bar |
| Overload Monitoring System | Option: Load scales with phone app integration |
| Radio Controlled | Remote controller to operate suction boom |
| Vehicle Manufacturer | UD Quon |
| Vehicle Model | CG 32-420 |
| Transmission | Auto shifting 12 speed |
| Axle Configuration | 8×4 |
| GVM | 32,000kg |
| Alloy Wheels | Upgrade option |
| Front Bumper | Heavy duty alloy 12mm Ali Arc front bumper option available |