Donghae DHT150S on Isuzu NQR500 4×2
Our very popular insulated urban unit, the Donghae DHT150S offers 16.5m of working height and a 250kg bucket capacity on a fully insulated 46kV, category C boom. Combined with its straight telescopic boom and end-mount bucket with 600mm bucket lift, this is a great unit for streetlighting and live line work.
Out-and-down outriggers offer good correction and are able to be short jacked. An autostow boom and an individually programmed collision protection system to stop boom interference sets the scene for safe and efficient operation.
The Isuzu NQR500 is a super compact truck, ideal for navigating around tight urban areas, and outstanding 11.5m outreach with the Donghae DHT150S.
The NQR500 is equipped for navigating the tight urban neighborhoods while the automatic engine accelerating system improves fuel efficiency. No spin diff is fitted as standard to give traction assistance when working in areas with soft grass verges.
Two large toolboxes ensure generous storage space, and the bucket can be tilted easily to allow cleaning and rescue.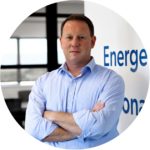 Let's Talk
Reach out today to Gareth our Specialist Vehicle Consultant for pricing and availability
Additional information
| | |
| --- | --- |
| EWP Manufacturer | Donghae |
| EWP Model | DHT150S |
| Working Height | 16.50m |
| Working Radius | 11m |
| Insulation Rating | Insulated Category C (46kV) |
| Boom Style | Articulating/Telescopic |
| Boom Slew Rotation | Continuous |
| Bucket Rotation | 180° |
| Maximum Bucket Capacity | 250kg |
| Bucket Dimensions (mm) | 1100 (L) x 700 (W) x 1000 (H) |
| Control Type | Electric over proportional hydraulic |
| Bucket Lift Slide | 600mm |
| Bucket Hydraulic Tool Port | Yes |
| Auto Stow | Yes |
| Auto Outrigger Levelling | No |
| Jib (material handler) | Hydraulic with winch |
| Lifting Winch | Max 500kg |
| Vehicle Manufacturer | Isuzu |
| Vehicle Model | NQR 500M |
| Specifications | 4×2 |
| HP | 188 |
| Transmission | AMT Auto |
| Difflocker/Traction Control | Standard |