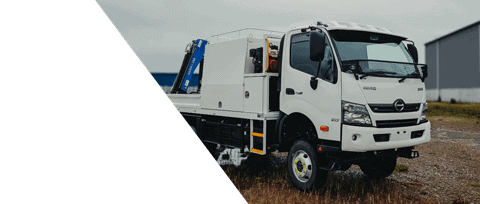 We specialise in turnkey builds with proven fit for purpose designs
Service and support trucks are designed to conduct specific maintenance tasks, field service or to act in support of other specialist trucks. These vehicles complement our bucket truck and crane trucks and allow us to offer the complete package to those operating in the utilities sector.
We specialise in turnkey builds with proven fit for purpose designs. Our unique service means you can operate one of these trucks through either hire, lease or outright purchase – just whatever suits your business and ensures you get the biggest return on your capital.
Fitted on a compact class one truck makes things easy as they can get, with great manoeuvrability in small spaces and a well thought out design. The Quicklift QL250-3 compact crane giving an impressive 1700kg lift capacity. You can further customise your service vehicle with a choice of Duravault toolboxes which allow secure storage for tools and equipment while working off-site or travelling.
Our own range of compact cranes have been developed over 16 years and form a key part of any field service vehicle that requires reliable and consistent safe lifting for equipment and materials. These cranes come in a range of sizes from .8tpm to 3.5tpm and with options for radio remotes, winches and hydraulic / manual extensions.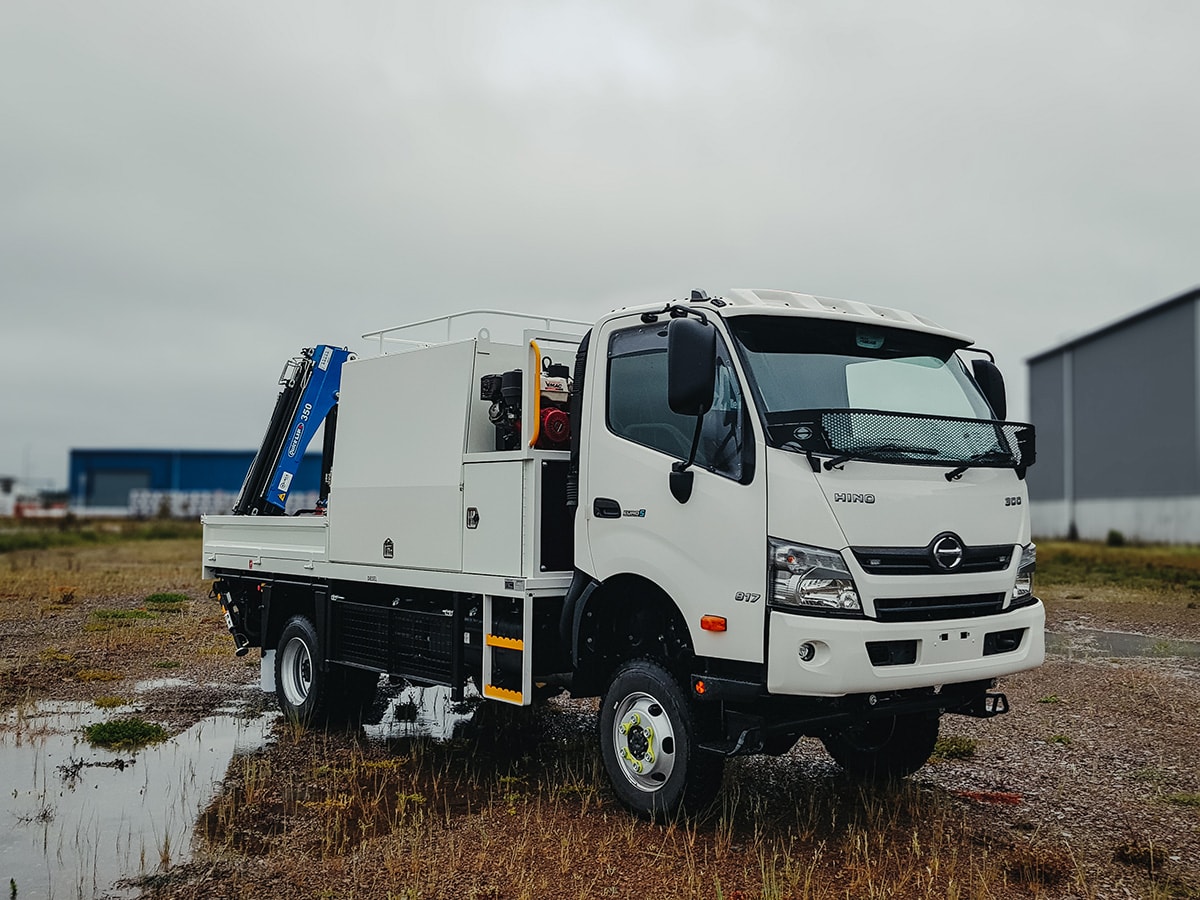 We carry a range of accessories and related products which complement our service truck builds and these include a large range of heavy-duty toolboxes.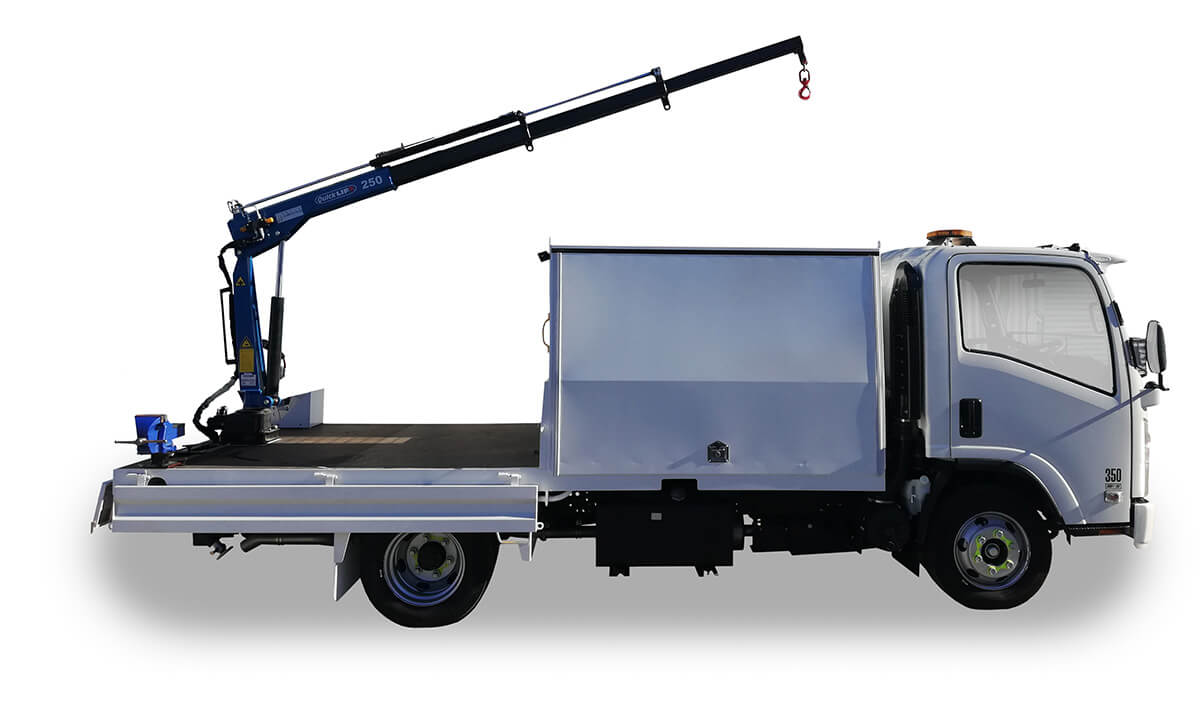 Let's Talk
Jeremy is ready to help provide a trusted solution for you today