Get the best of both worlds with our Allvac® AV6500 Vacuum Tanker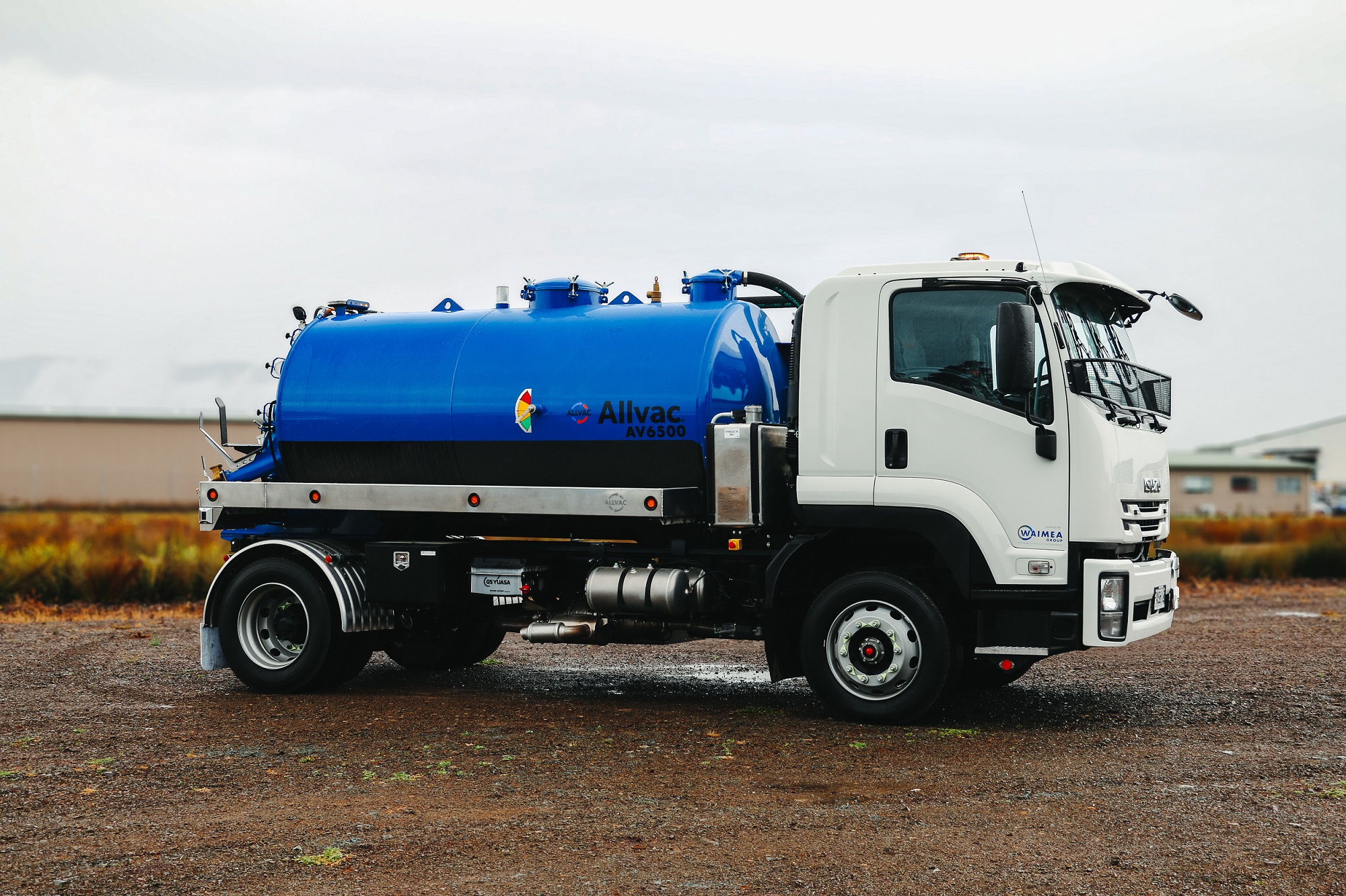 We're showcasing our compact Allvac® AV6500 Vacuum Tanker on Isuzu FTR750, perfect for those tight inner city grease traps or as a great septic tank truck.
We're constantly innovating our range to ensure we are always solving those small or large frustrations to make your work more seamless, while keeping up with the latest technology and comfort. We identified that typically, a city truck cleaning grease traps will have frequent stops, so the cab height is critical for drivers' ease of access numerous times over a short time period. This unit has been developed taking this into account with a low cab and low profile tyres. We successfully developed this compact model despite the challenge of getting the largest vacuum tank on a 4×2 chassis while ensuring the axle weights meet the NZ requirements.
Specification wise, this unit has a 6500 litre waste tank with hoist and 910mm rear manway hatch for ease of cleaning. It uses the high quality American manufactured NVE tri lobe blower vacuum pump, which reaches 90% vacuum with 430CFM (12,175l/min) of airflow. It's favourable with its compact size and low centre of gravity.
For more information about our Allvac® AV6500 Vacuum Tanker on Isuzu FTR750 or other units in our liquid waste range, contact Maska Lewis on 0800 60 60 61.