New Delivery: JMEC Grows Business By 20% in 30 Days with Waimea's New Build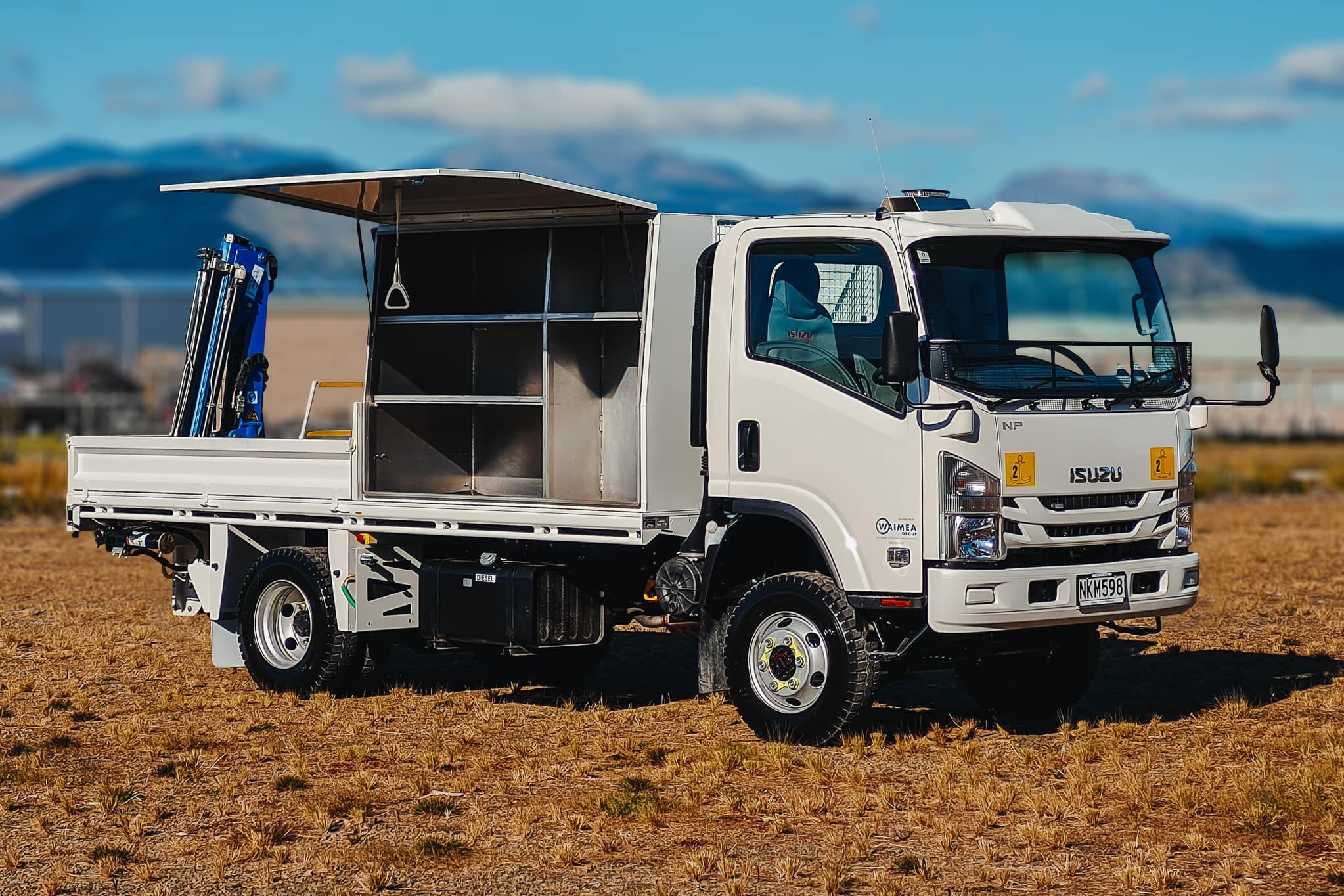 JMEC are a heavy industry field service business offering maintenance, repair and breakdown solutions in civil, forestry, marine, mining and transport. After moving back from Western Australia to Gisborne, owner Nick Jones noticed a significant gap in the NZ market for this type of service and of the calibre he could offer, given his extensive industry experience. This was one reason that prompted Nick to Google options to design a highly efficient, full service body builder truck. After looking into options from the truck manufacturers but finding out there weren't any, it was purchase as is and then customise yourself which takes time, requires downtime and investment, Nick chose to work with the reputable Waimea. Waimea had options of custom build, retrofitting existing trucks, rental, lease and purchase, with quick turnaround times all indicating favourable ROI. 
 Nick required a very specific high quality truck that could handle rough terrain while carrying a crane, hundreds of litres of oil and a large amount of tools. Waimea were able to provide a completed working truck, built exactly to the spec that Nick required, with Nick mentioning that the communication and clarification along the way was particularly key in getting the exact solution he required.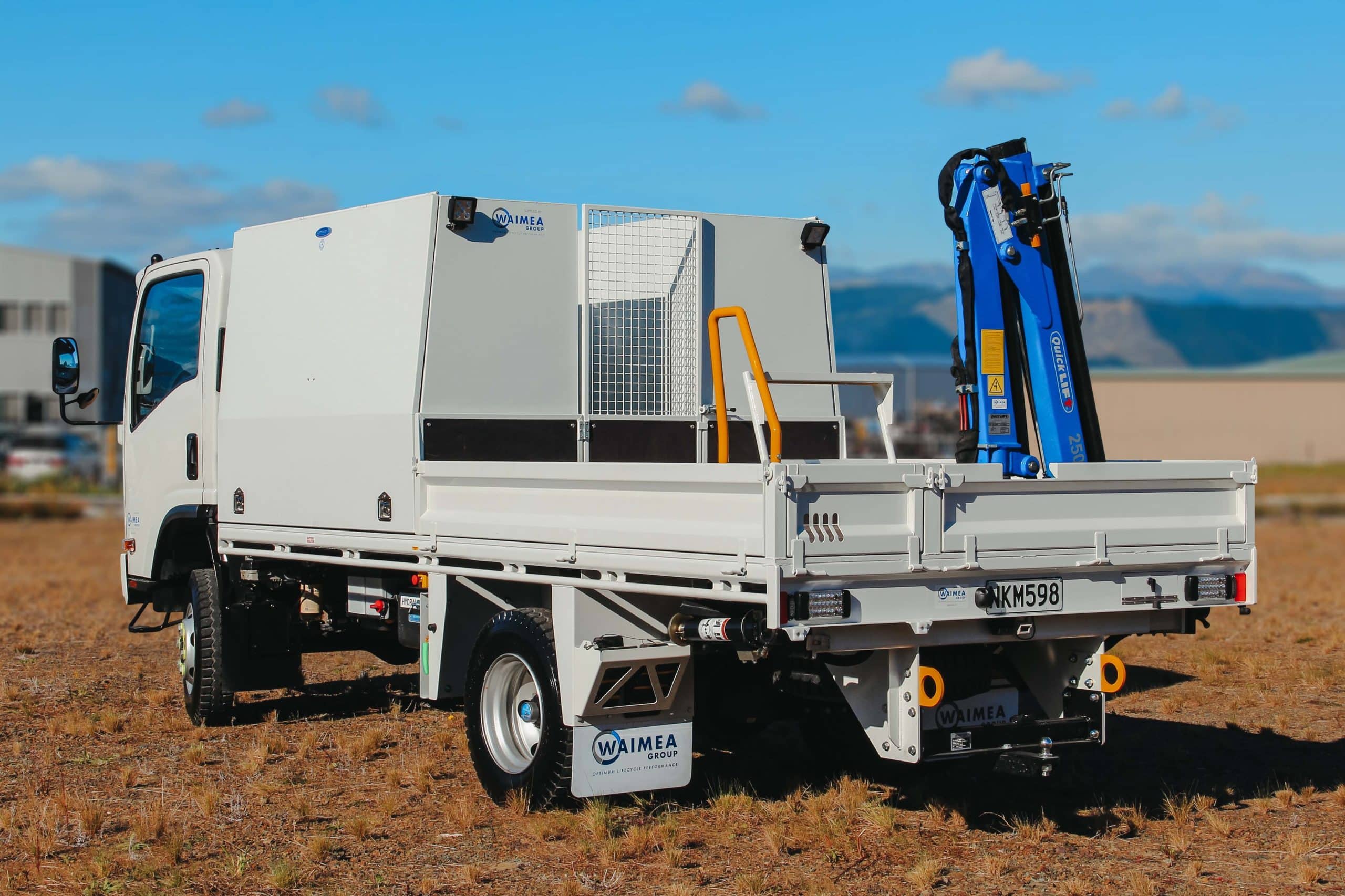 Waimea group worked with Nick after the global pandemic, when a large client of JMEC was unable to pay for their services, so Nick appreciated Waimea's understanding during a time where globally cashflow was tight for many businesses. Waimea remained solution focused, to help JMEC continue to operate and continued building this custom Isuzu truck, working with JMEC to instead allocate the initial build deposit towards a short-term rental option of the same purpose-built truck.  
 JMEC have been able to grow their business 20% in the last month since receiving their new truck. The increased capability to complete more jobs themselves has meant contracting out less work than before as they now have significantly more of what is needed to complete a job, on board their new truck. Their clients have been very impressed when JMEC arrive with such a well fitted out and professional truck.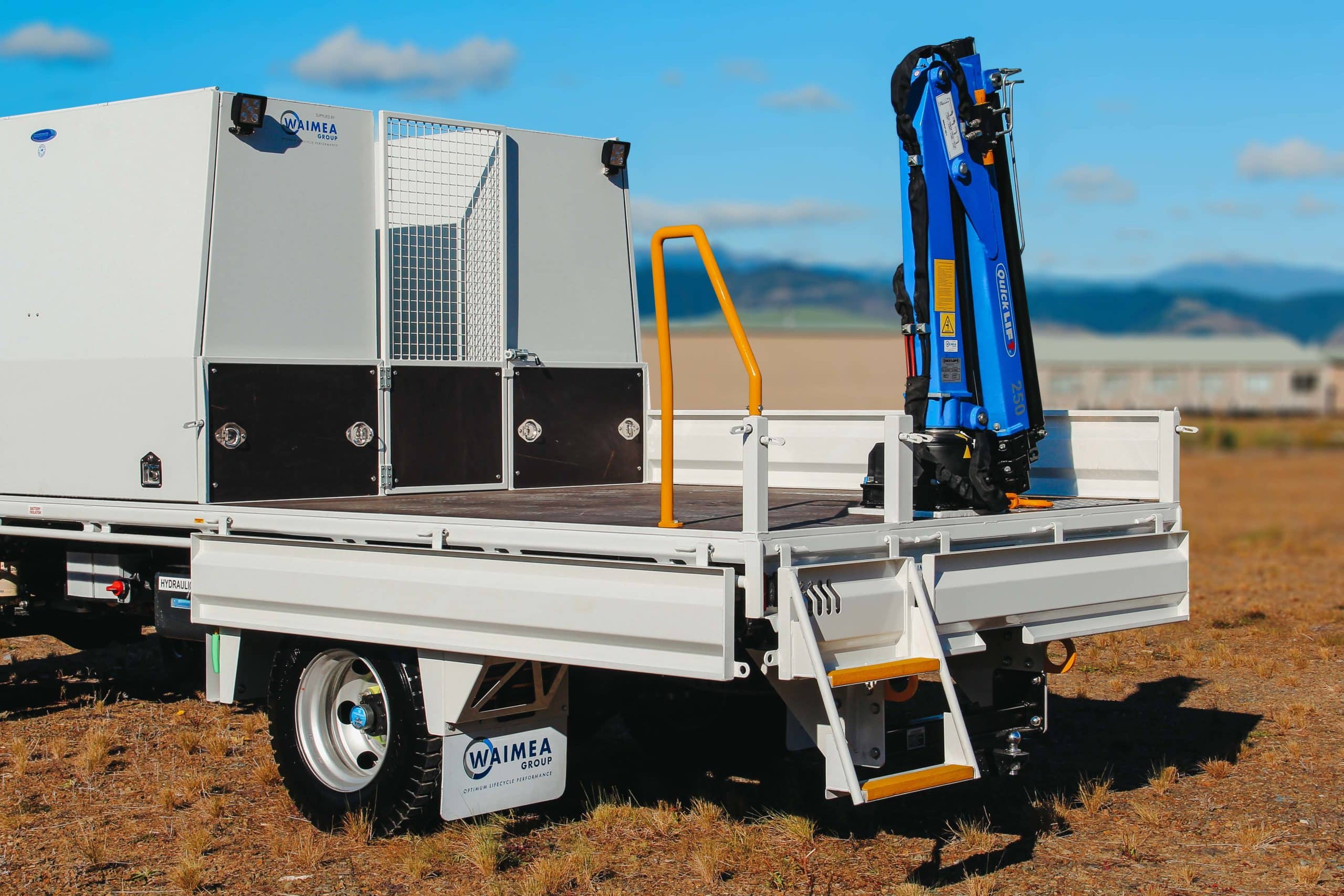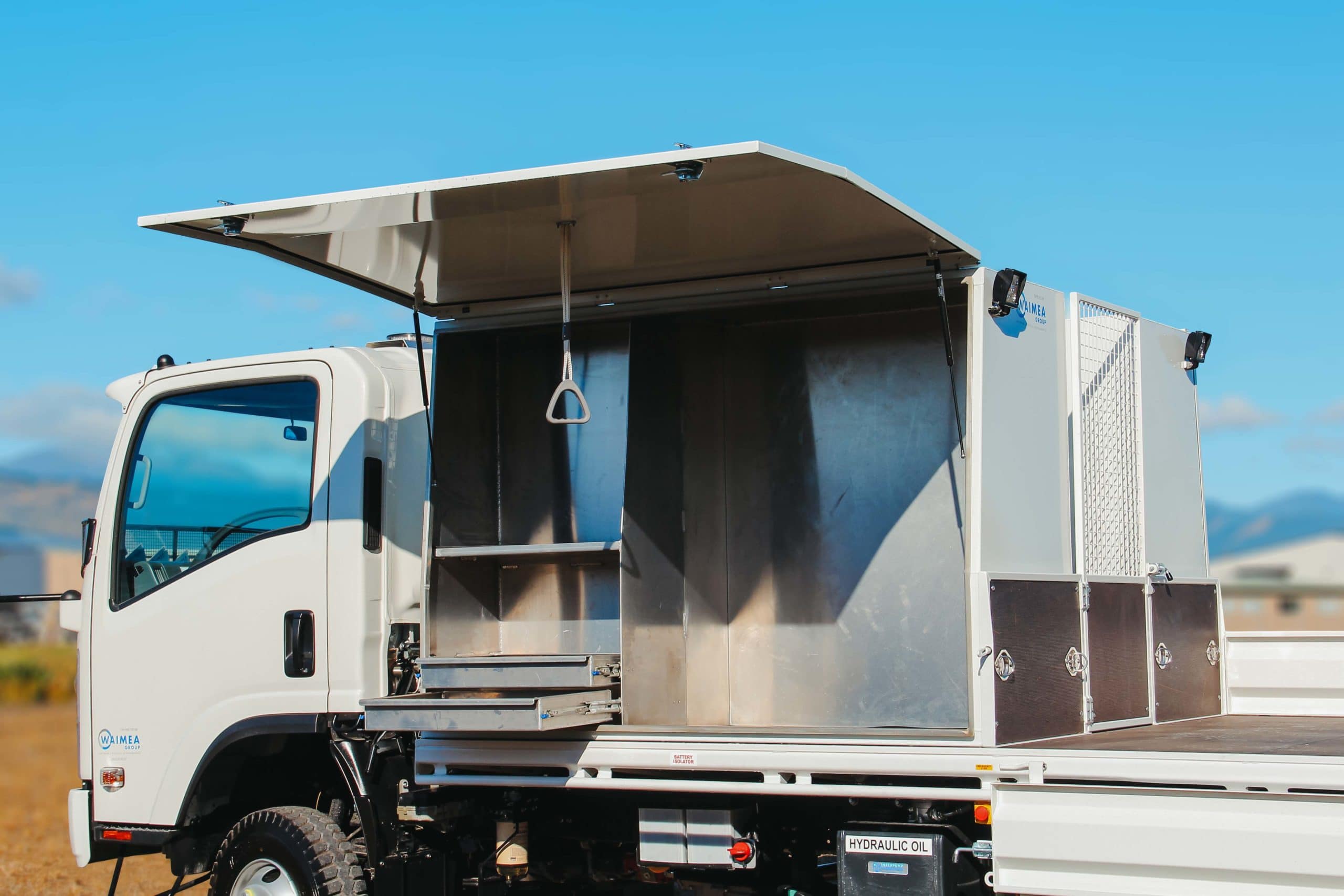 "
There have been no shortcuts taken with our build and the service. The communication and technical support from Craig and Aaron at Waimea 

has

 been exceptional, from my initial contact to the delivery of the truck, checking in that everything is working as it should be. We're not just a number and that goes a long way.

" – Nick Jones, JMEC

JMEC are working on further growing their business and are looking forward to working with Waimea Group in future to design their whole fleet with Waimea as custom–built body service trucks.