Seriously Capable: Another Successful Build for PowerNet
PowerNet Limited is the electricity network management company delivering power to Invercargill City, Southland, West Otago, parts of Central Otago and Stewart Island. Powernet operate and maintain a network that includes a large area of rural country with difficult and demanding access.   
The challenge! PowerNet required a highly capable and safe off-road vehicle, fitted with a fully insulated boom. Waimea Group's industry knowledge combined with design & technical expertise enabled them to provide a solution that met the brief which was an Iveco Eurocargo ML150 fitted with a Donghae DHT150AS insulated boom.  
Gareth Deck, from Waimea Group worked closely with Lyndon Whale, Depot Supervisor at Powernet Balclutha, to get an understanding of their requirements. To help give the team some assurance, they visited Network Waitaki who operate the Iveco/Donghae units and learnt how well they handle the difficult terrain in South Canterbury. The finished result was a completed turn-key build with everything ready to go, which everyone was impressed with.  
PowerNet's decision to invest in the Iveco Eurocargo ML150 4×4 was driven by their desire to have safe and capable off-road truck. They were already familiar with the reliability and performance of the Donghae booms having owned a Donghae DHT160AS for a number of years, so the result was a line mechanics dream come true. The key benefits Iveco offers are a high level of driver safety, and comfort with superior off-road ability plus significantly more power than their current trucks. Of particular note is the Iveco's narrow cab which allows the bucket to stock down low behind the cab. This keeps the centre of gravity very low making the vehicle more stable and safer when driving both on and off road.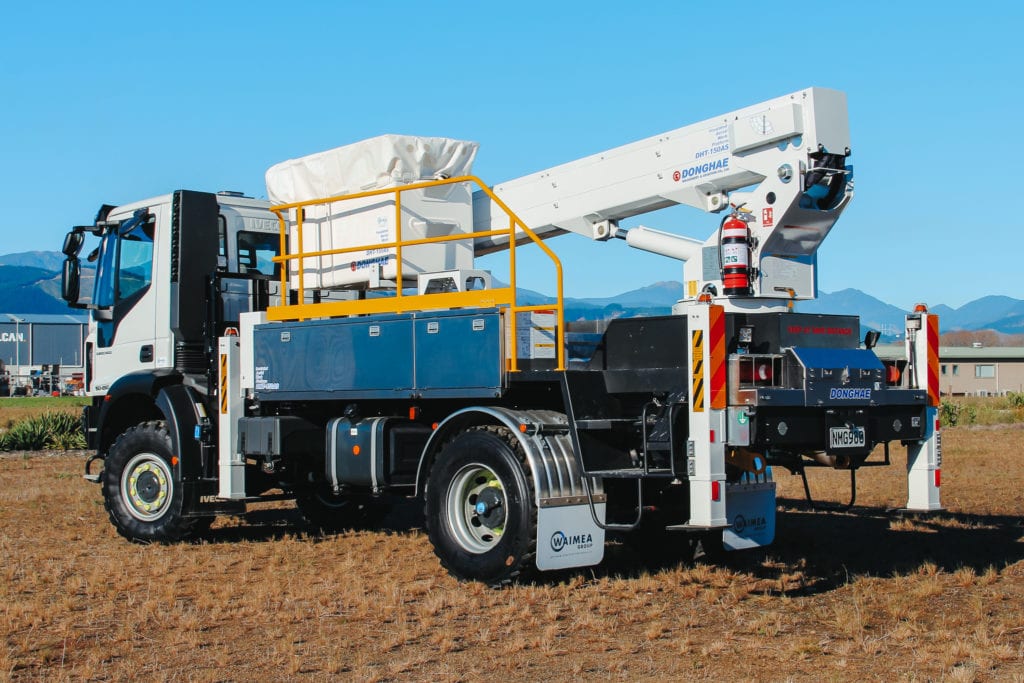 The team at Powernet Balclutha were very happy to receive operator training on the safe and efficient operation of their new boom, a service provided by Waimea Group. Noel from Advance Quip was also on hand to show the drivers how to operate the clever 4×4 ability of their new truck. What they appreciated the most was the way Waimea took care of all the details and delivered a complete turnkey package that was exactly what they wanted. 
"
The team at Waimea group were excellent communicators, 

their product and industry knowledge 

is

 second to none and they certainly helped us 

mak

e the right decision. They were happy to accommodate our design 

requirements

 and nothing was a problem making the whole process very easy. We also appreciated them arranging the visit to Network Waitaki so we could do a risk assessment on the truck and boom before making the final decision. We would recommend Waimea Group to any contractors looking for a knowledgeable and professional supplier of specialised equipment

.

" – Lyndon Whale, PowerNet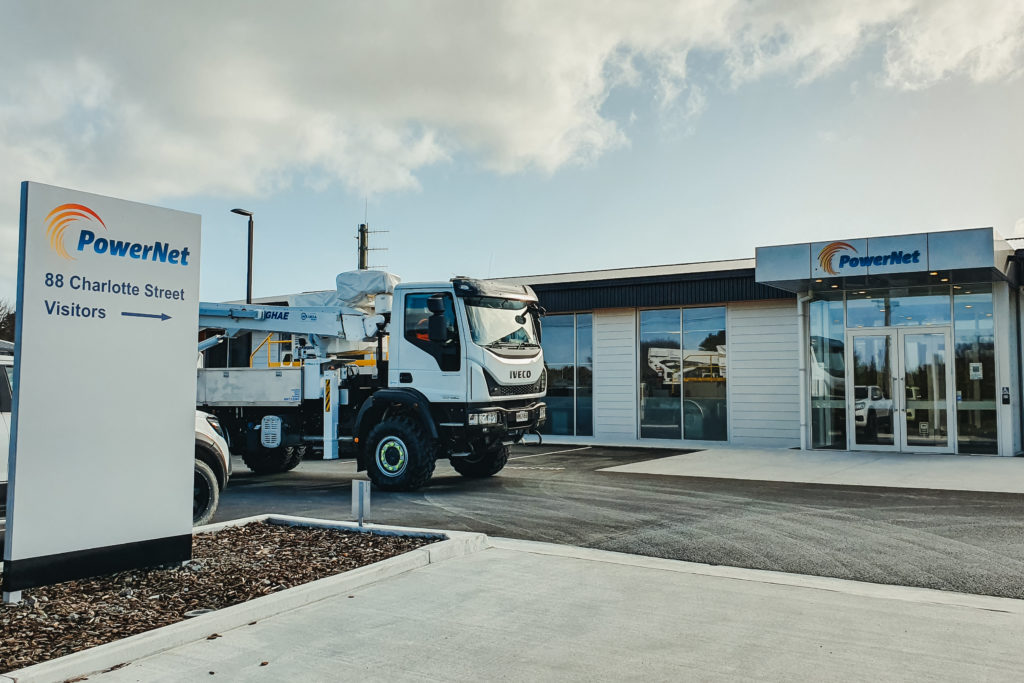 The Donghae DHT150AS on an Iveco ML150 arriving at PowerNet