Seriously Capable: Asplundh Won't Be Bogged Down With Their New Morooka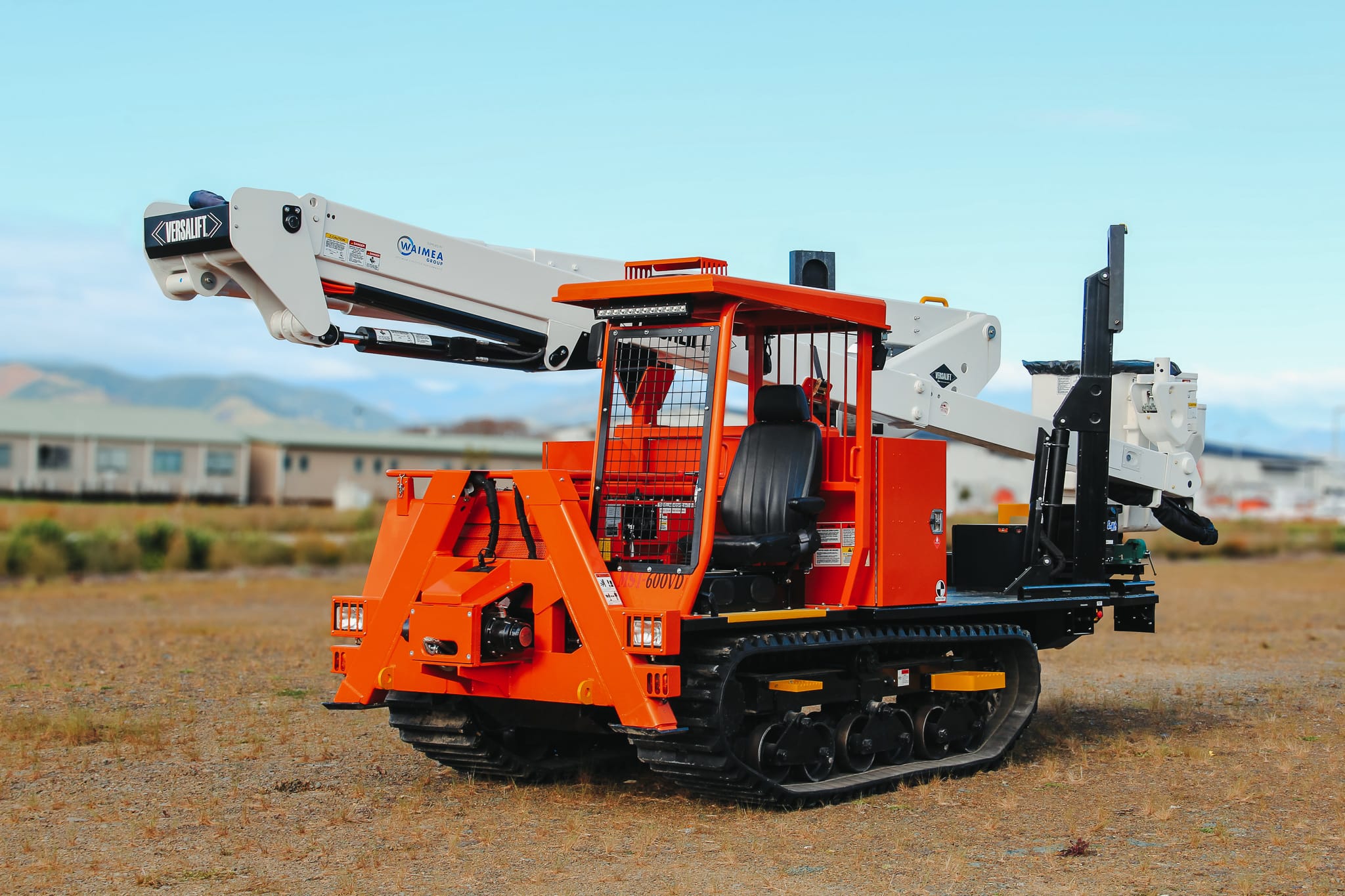 Asplundh are leading vegetation maintenance and tree service specialists in NZ. Waimea have been working closely over recent years with Asplundh to design and build new arborist units for their fleet, including two Versalift VO255 on Hino 500 Series and Versalift VST5000 on an Isuzu FTS800 arborist unit, and we have just completed another specific build to add to their fleet. 
For this particular build, Asplundh had a very specific and specialised requirement for a fully insulated boom to trim trees around live lines. The most challenging aspect was that the vehicle needed to be compact, have very low ground pressure and excellent traction to allow access to the lines, as it was required to traverse soft and boggy ground without getting stuck or leaving deep ruts in farmers paddocks.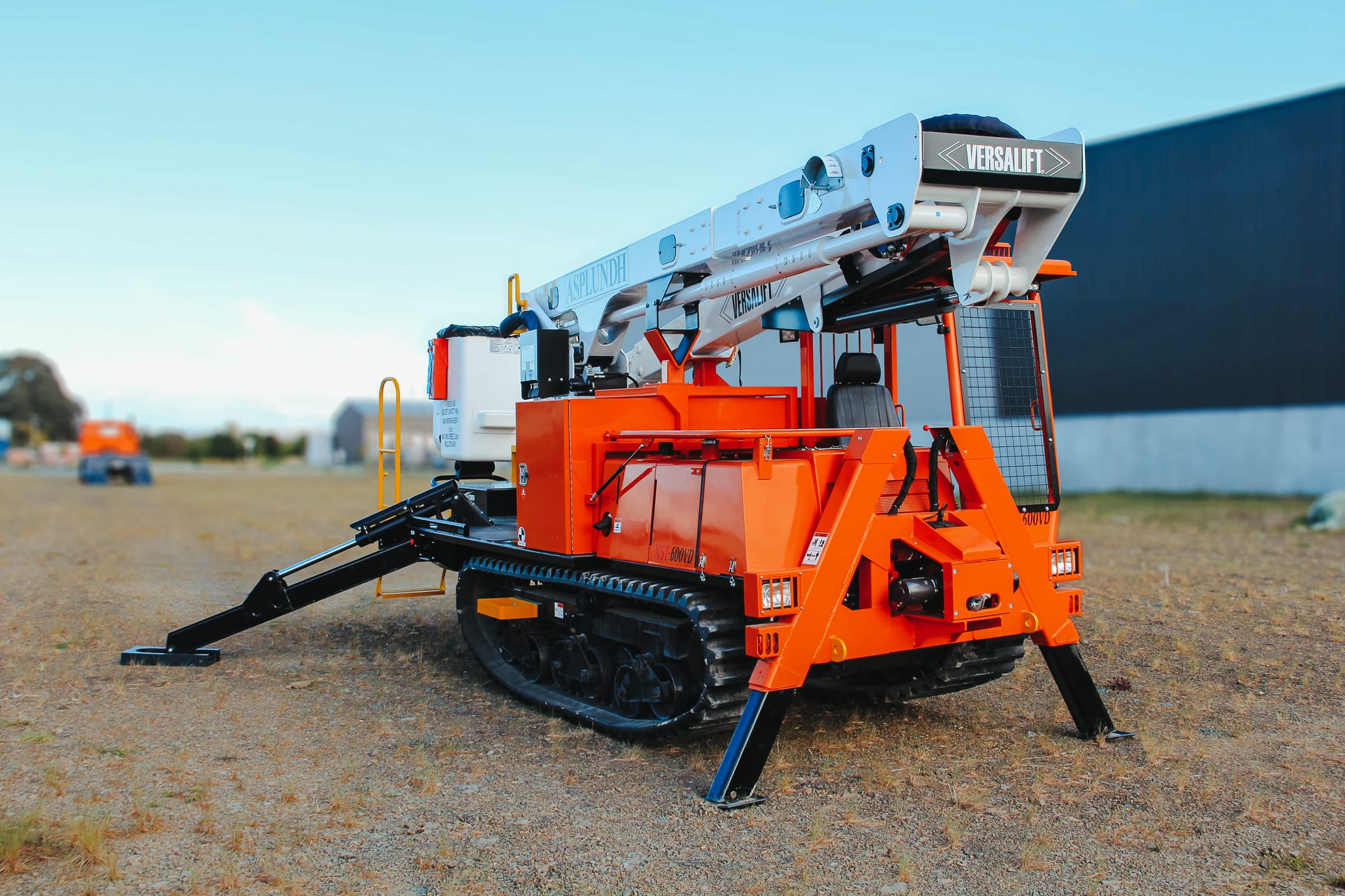 The Morooka tracked base has a global reputation for being suitable for this application, so Waimea adapted this tried and proven unit to build on. We were able to provide a solution incorporating the Versalift VST52 articulating/telescopic boom providing the working envelope needed to reach even the most difficult areas. The result was a very compact, highly maneuverable machine with exceptional reach of 16.3 metres.  Radial outriggers at the rear are a new and innovative concept providing excellent stability and increased safety – especially when set up on uneven ground. This unit was supplied with a 6×4 transporter and bi-folding ramps that can also be utilised for shifting diggers and other equipment between job sites.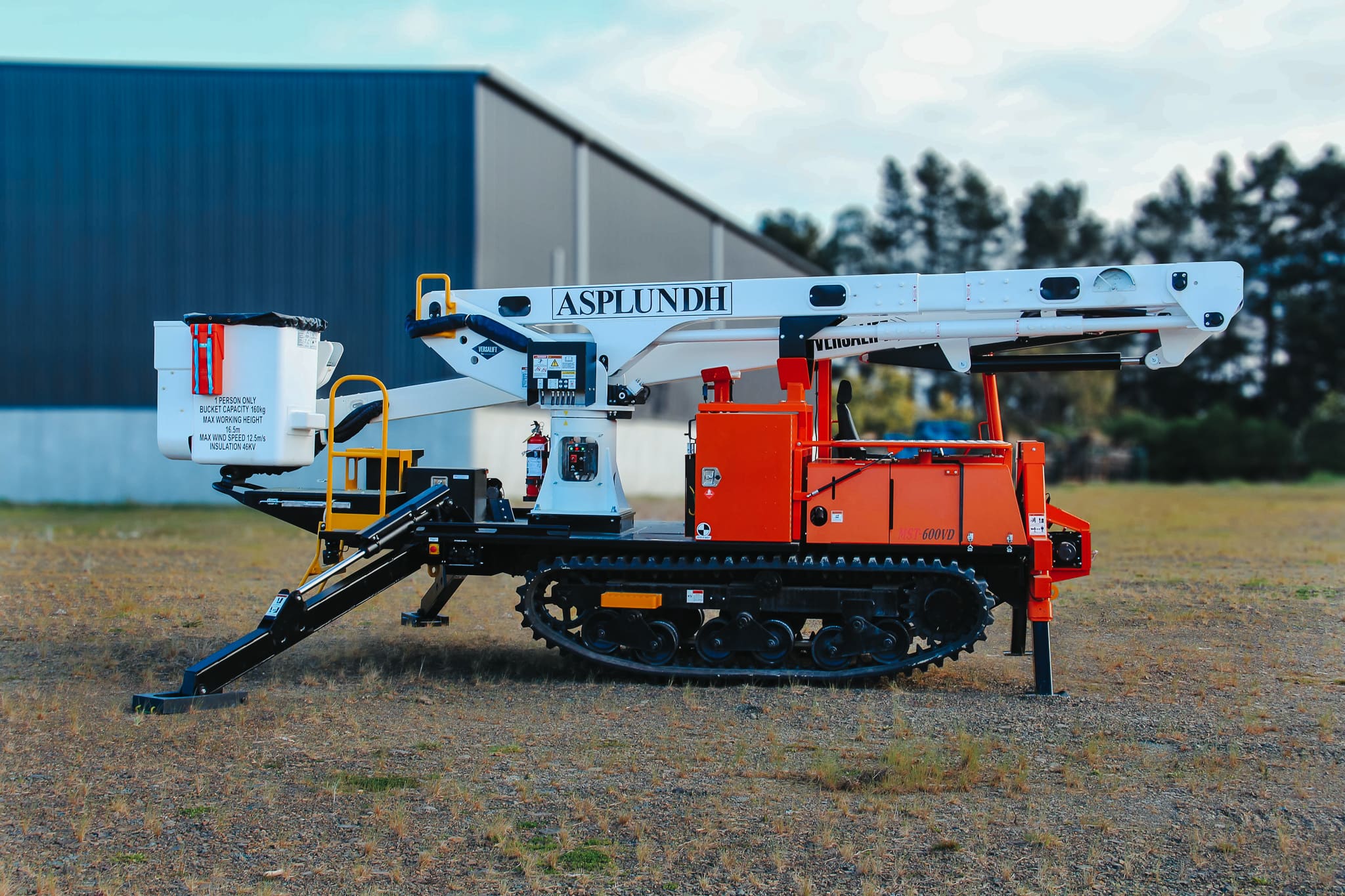 The MST600VD is powered by a Kubota 76hp diesel engine and hydrostatic transmission. The 500mm wide rubber tracks allow it to travel at up to 10kph over the most challenging ground conditions. It has a tare weight of just under 7,000kg which makes it very stable and safe to operate. 
The design process involved many hours of consultation between key stakeholders, including design feedback from the operators to ensure it would absolutely be fit for purpose. On-site inspections during the build process were a crucial step in the process to ensure the concept design was working out as planned.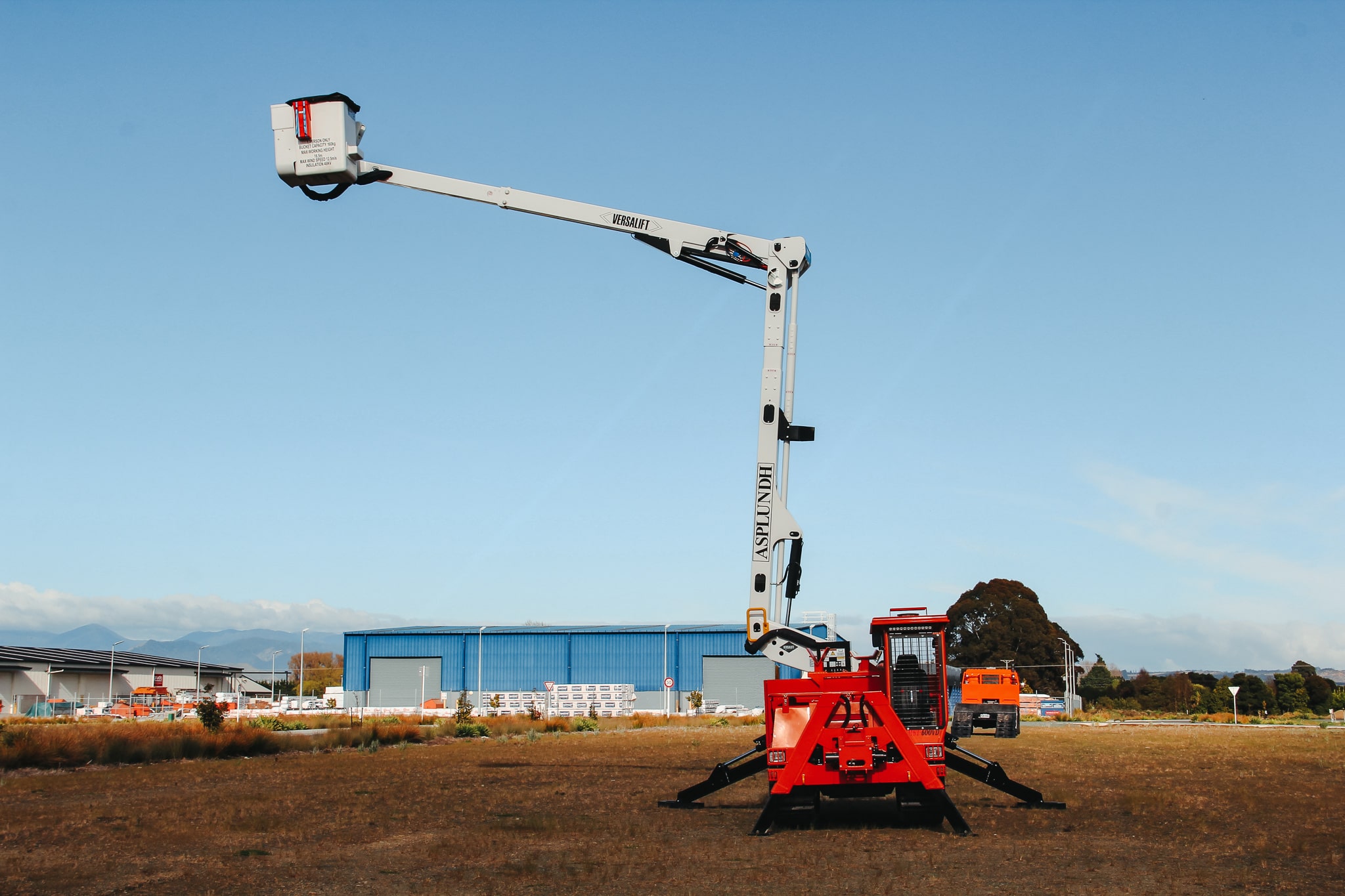 It took only a few months from design concept to reality. Final modifications were minimal due to the exhaustive design process we go through and the smart technology used to calculate things like stability and center of gravity. 
We've just recently delivered the unit to the team in Fielding, the initial operator training was completed by phone and follow up training will occur on site once alert levels allow this. As a testament to the finishing detail, it was in operation the very next day and the feedback so far has been very positive. 
A second Morooka unit is nearing completion for another client…… watch out for a live demonstration at the NZ ARB Conference in Wellington 28-30th November 2021.