Merry Christmas from Waimea Group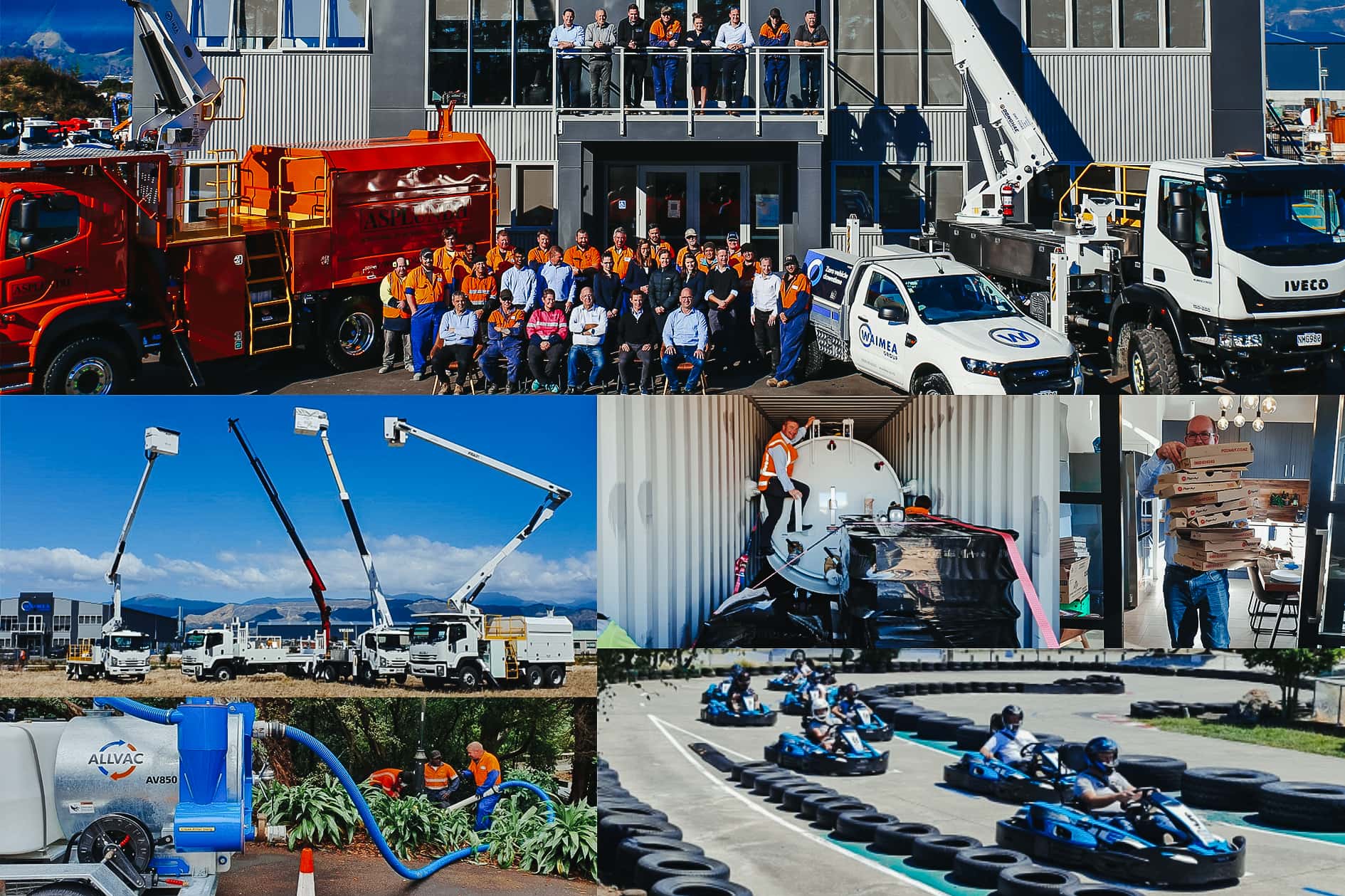 And that's a wrap!
We're working hard to squeeze in as much as we can before our incredible team head off for a well-deserved Christmas break.
We're reflecting on the huge year that has been and acknowledging it has been a challenging year for most. However, we are delighted to continue innovating our range and processes to suit our customer's changing needs with a particular focus on forecasting to lessen the impact of global supply chain pressures on our industry.
We have been particularly pleased with how well our SmartPTO telematics technology has been implemented into customers units and is already providing crucial data to fleet managers.
We're proud of the five additional units we've added to Asplundh's fleet in our key alliance with their business. These impeccably designed new units have Asplundh reaching new heights.
The addition to our range of hydro excavation trucks and trailers has brought a new dimension to the business and extended what we can offer to our utility customers. We've also assisted our customers sign up for 'hire-to-buy' deals on our 7000litre 6×4 hydro-excavation trucks enabling them to take on additional work and contracts in 2022 without capital investment or increased borrowing.
We're looking forward to starting next year with you, knowing that you can continue to trust us with your fleet renewal investments. We'll continue to put your needs at the center of our decisions, which you will see with the build types we began building on the back of your valuable feedback and will be available through 2022.
Our office will be closed from 24th December, reopening 10th January. You can still reach us on 0800 606 061.
Thanks for your support and have a safe and happy Christmas break.