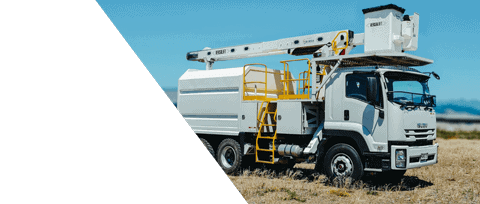 Turnkey builds available through hire, lease or purchase
With the widest range in New Zealand of new and used truck-mount insulated EWPs for purchase or hire, you have come to the right place. We specialise in designing and building complete turn-key packages and have a reputation for delivering high quality, fully compliant and fit for purpose units. Our EWP's, otherwise known as Elevated Work Platforms or bucket trucks, are specifically designed for working on or around the electricity network in New Zealand and can be customised to meet your specific application
Waimea is the authorised New Zealand distributor for world-renown insulated boom manufacturers Versalift and Donghae. These partnerships go back many years and enable us to provide a high level of technical support backed up by the manufacturers.
Since 2013 Donghae booms have become increasingly popular with line mechanics working on the electricity delivery network throughout New Zealand
Donghae equipment is designed and manufactured in Korea and the company has a strong focus on research and development including time spent in New Zealand listening to feedback from our line mechanics
Donghae bucket trucks offer the following key benefits:
Automatic outrigger levelling system for safe and efficient setup on site (AS models)
Safety sensors that regulate truck chassis angle, boom angle, bucket load and outrigger stability
Bucket tilt function for easy access for cleaning or to safely recover an injured operator
Infinitely variable outrigger positions which automatically adjust the working envelope for stability
Lower control station with LCD screen providing ground operators with full visibility of all functions and emergency controls
Bucket controls with safety dead man switch and LED lighting for night work
Auto-boom stow with smart cushioning system providing safe and efficient stowing of the boom and bucket
360 degree continuous slew eliminating any dead spots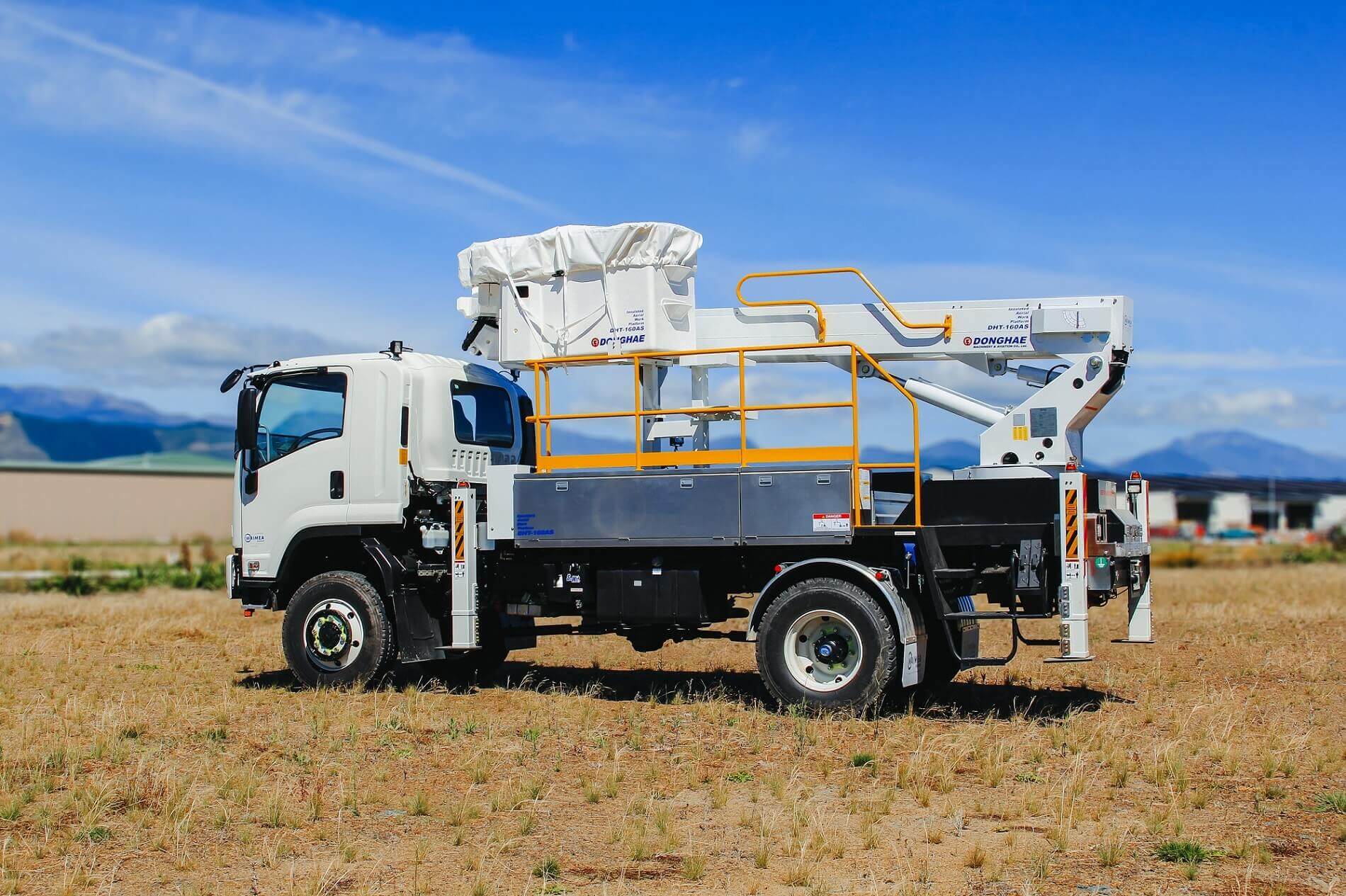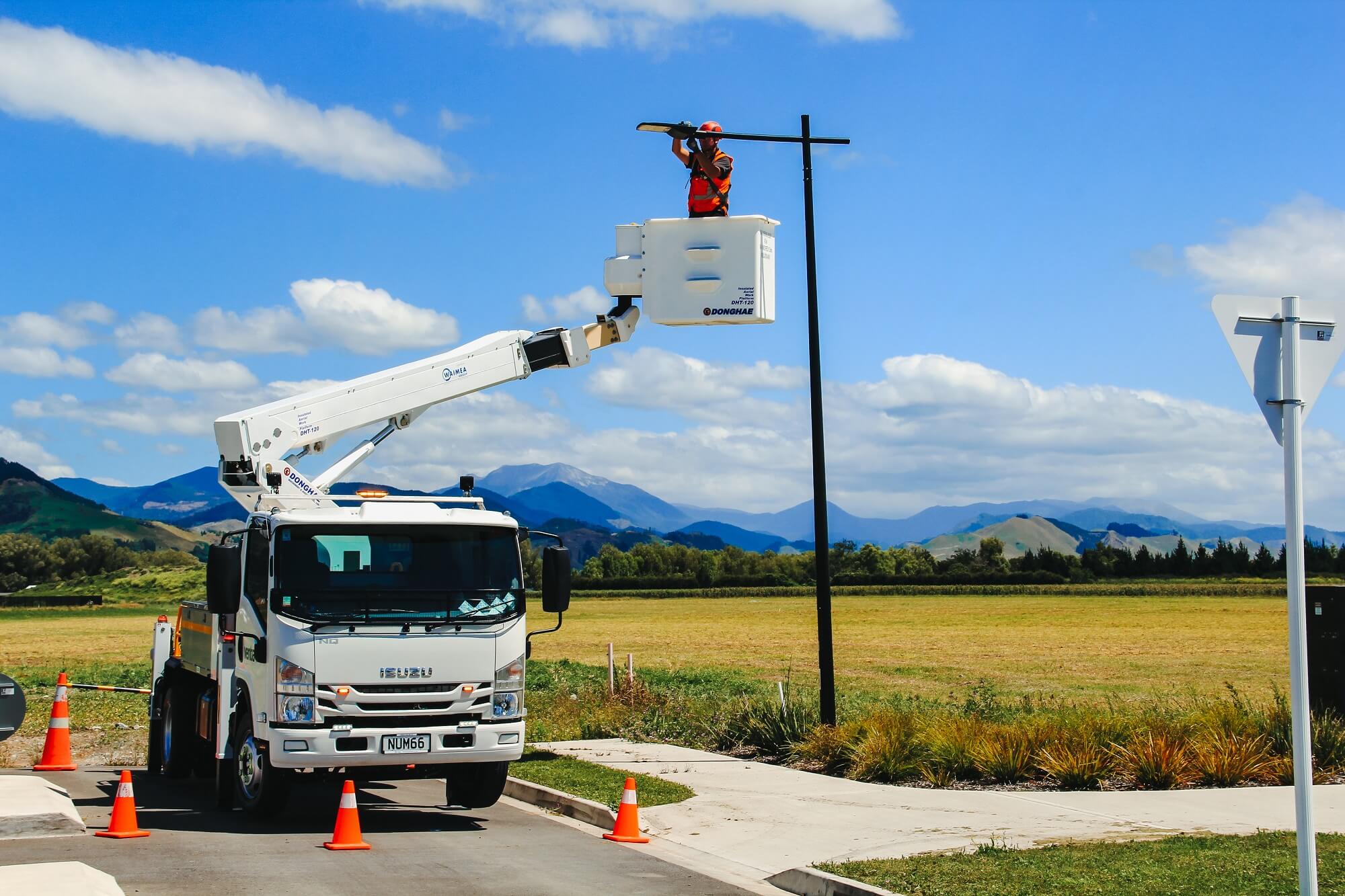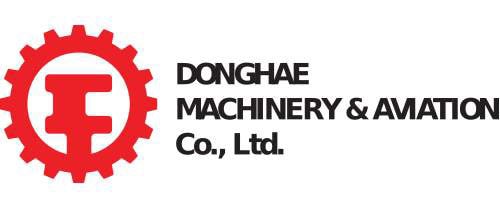 As a leading United States manufacturer of bucket trucks that are ideally suited for the power generation, transmission & distribution, telecommunication, sign, light, traffic and tree care industries, Versalift's aerial work platforms and extensive range of low and high voltage booms have been proven globally to deliver safe, reliable and cost efficient to maintain insulated access solutions.
Versalift EWPs have the following features that allow those working at height to do their work safely and efficiently:
A large product range of more than 30 models with room for various degrees of customisation
Vehicles tested at 150% of basket capacity – more than required. Safety is their #1 concern
Combine the benefits of both an articulated and telescopic boom
Robust, efficient platform with a wide working zone making it ideal for tree trimming and live line work
Hydraulic tool port at bucket
Bucket lift and rotation on selected models
Optional winch and jib on selected models
Choice of 1 and 2-man capacity buckets on selected models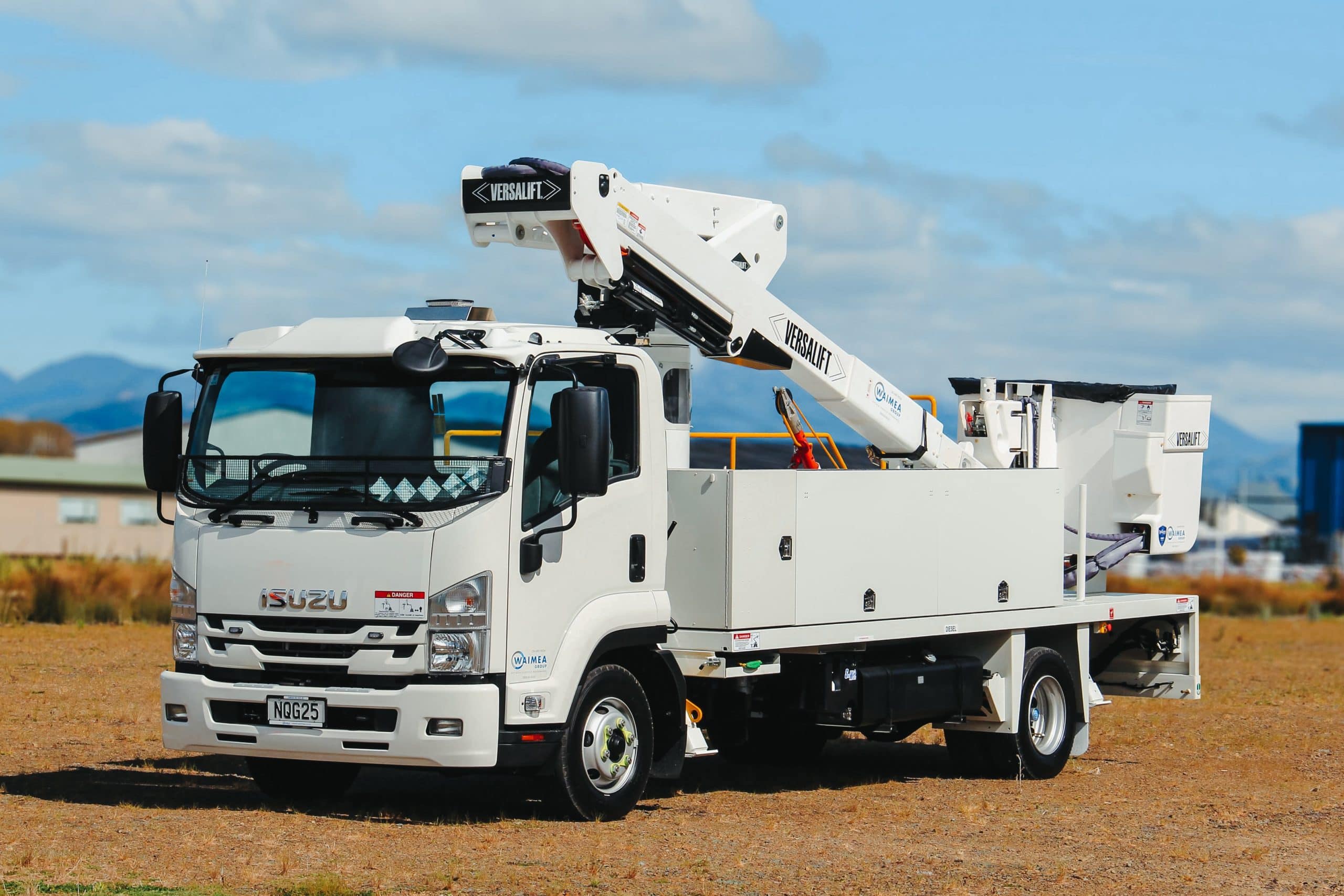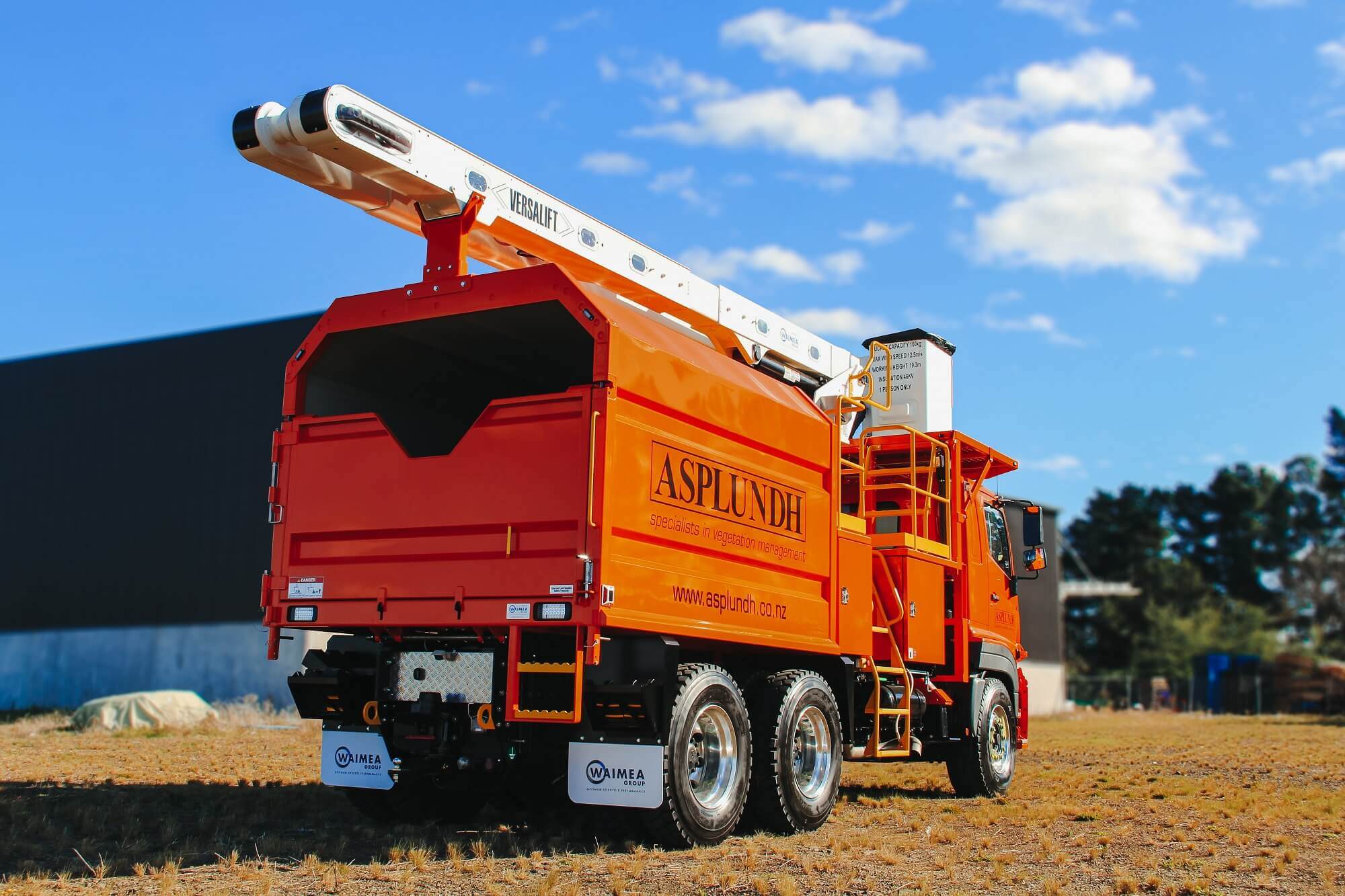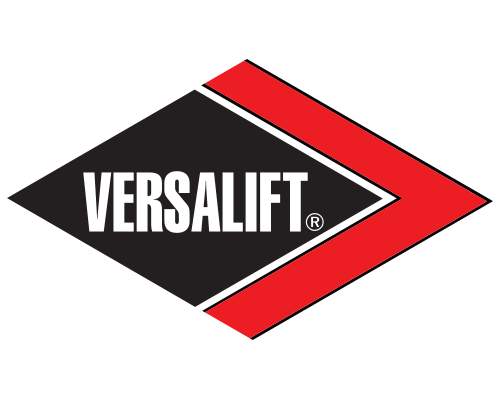 Our 365 Performance Plan is a key pillar on which we build our vision of zero vehicle downtime. A proactive maintenance plan gives reassurance around optimizing your bucket trucks performance right through its life delivered in a proactive, preventative plan that involves specialist technician's regular attention to your bucket truck investment. Read more about our 365 Performance Plan here.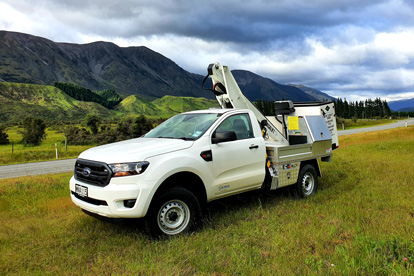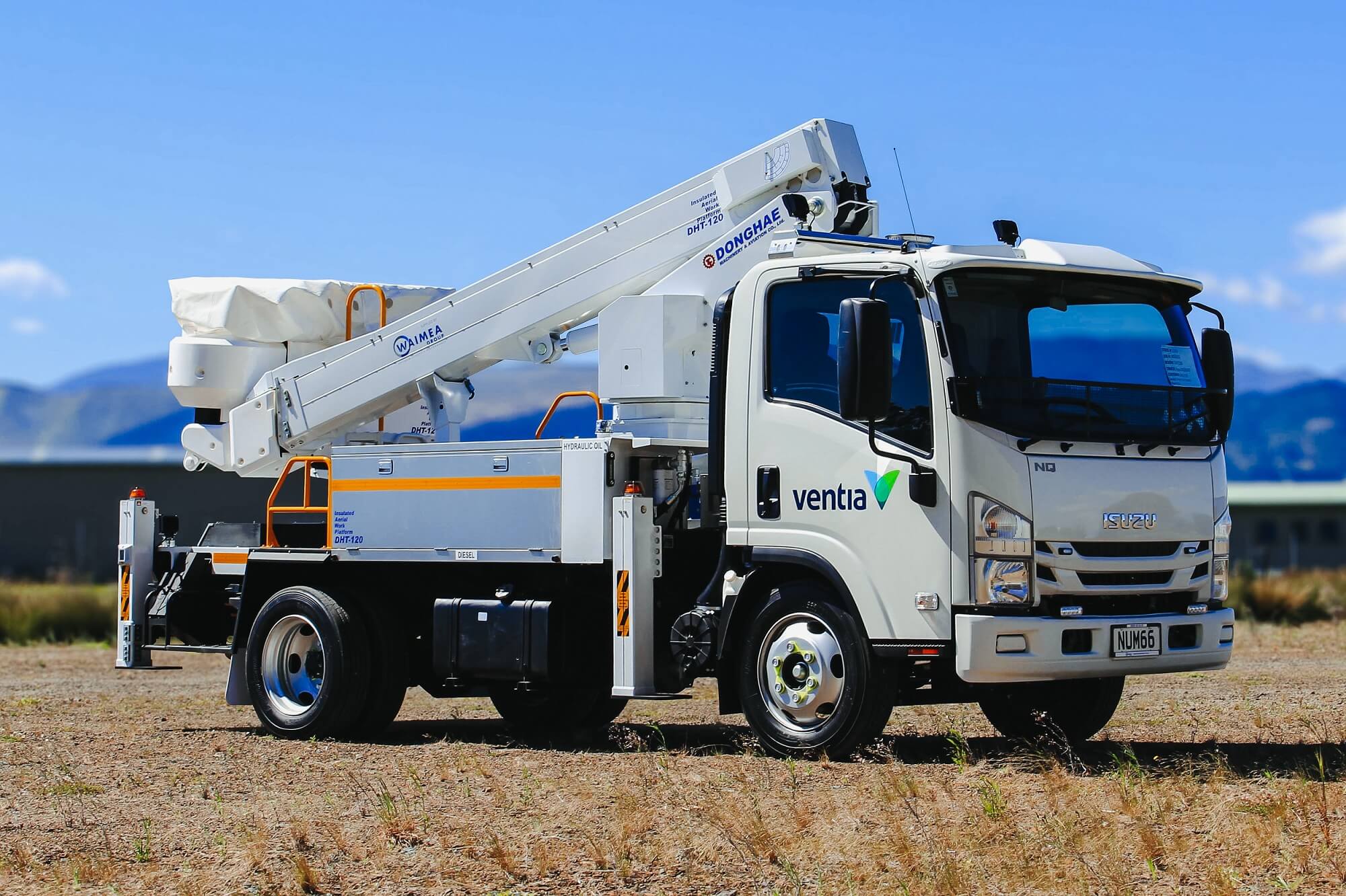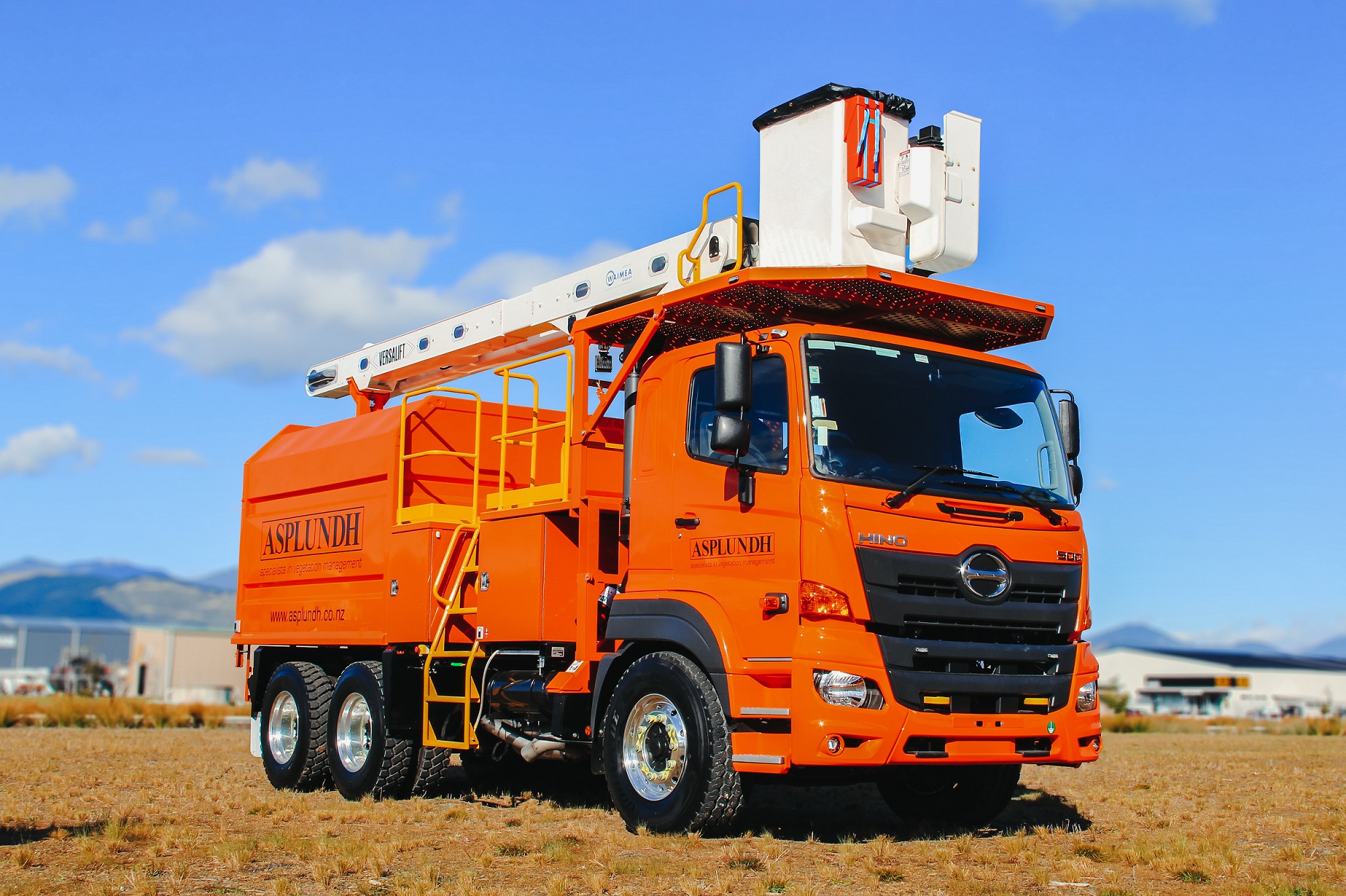 High Voltage Arborist Units >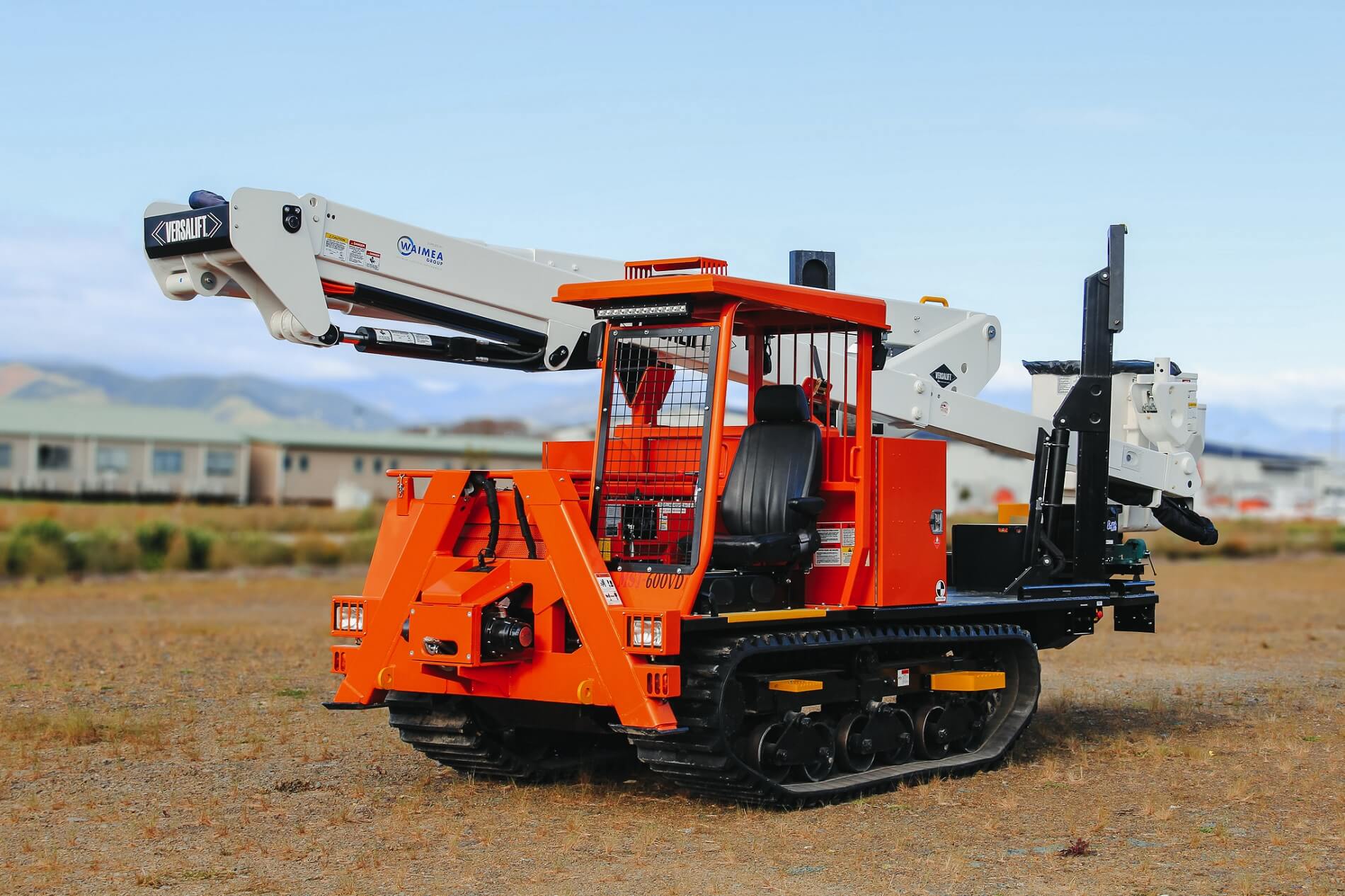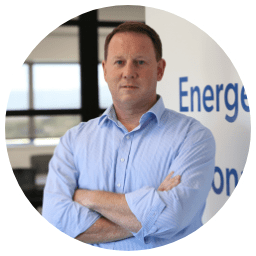 Let's Talk
Gareth is ready to help provide a trusted solution for you today