Allvac® AV850 Hydro Excavator on Tandem Trailer
This compact hydro excavation unit is ideal for a wide range of applications such as:
Pot holing to locate underground services
Keyholing
Utility microsurgery
Sign and pole installation
Excavating of small areas for shrub planting and trenching
Micro trenching
Clean up drill fluid
The Allvac® AV850 offers operators a very cost-effective hydro excavation option. This unit can be lifted on and off your truck with its forklift slots in the subframe or can be mounted on one of our purpose built 3,500kg trailers which allows you to tow it with a ute that has 3,500kg towing capabilities.
With the spoil tank mounted horizontally and tipping hydraulically it gives the whole unit a very low centre of gravity when travelling loaded which negates the significant hazard of loaded trailers tipping if they are designed with permanently tilting tanks. Further health & safety considerations have been made in being able to open the rear door whilst the tank is horizontal, then move away from the tipping area and activate the tank hoist on a corded controller.
The combination double jet digging wand allows a single operator to pothole with the wand combining the suction wand and two water blaster jets incorporated to dig a 165mm diameter hole.
Mounted on a custom build trailer or supplied as a skid mount so you can have it as a portable unit make it very versatile.
No damage to underground services. No mess. Safe and efficient.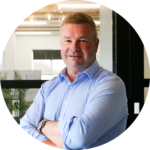 Let's Talk
Reach out today to Maska our Specialist Vehicle Consultant for pricing and availability 
Additional information
| | |
| --- | --- |
| Model | AV850 |
| Spoil tank capacity | 850 litre |
| Tank Material | Steel |
| Rear Tank Door | ManWay |
| Discharge | Tipping hoist w/ full opening rear door |
| Class | 6,9 |
| Operating pressure (PSI) | 0 |
| Hose standard | 3" diameter hose (318mm Hg 15'Hg) |
| Manufacturer | Greatech |
| Vacuum Pump | G100V – Blower |
| Air flow: m3/hr | 935 |
| Air flow: L/min | 15575 |
| Air flow: cfm | 550 |
| Driveline | 34.9 Hp Kohler KDW1404 Diesel Engine |
| Water capacity | 500L |
| Water pump/pressure | 3500psi @ 15Lpm |
| Retractable hose reel | 15m |
| GVM | 3,500kg |
| Trailer Only | 700kg |
| Total combined ( Trailer & Unit) | 1900kg |
| Total Fully Loaded w/water | 3200kg approx. |
| Total Length | 4,873mm |
| Tray RH | 2,940L X 355W mm |
| Tray length LH | 2,105L X 355W mm |
| Width | 2,130mm |
| Tow Bar Height | 506mm |
| Brakes | 3500 kg EURO-BRAKES |
| Accessories | Jockey Stand |
| Specifications | Tandem |