Our Service Maintenance Plan
Our Service Maintenance Plan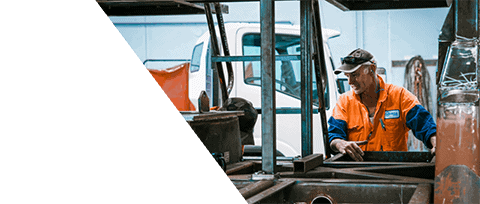 Our 365 Performance Plan is a key pillar in our vision of the utility industry operating with zero vehicle downtime.
We understand that to achieve the highest levels of equipment performance and reliability, you need to have a system in place. A maintained service plan from Waimea Group ensures that your asset investment is generating maximum return and optimization with performance in year 5 the same as it was in year 1. We bring manufacturers knowledge and expertise right to your vehicle wherever you are and take responsibility for the routine of those inspections and services. Put simply, you focus on your business outcomes and we allow you to take for granted maximum vehicle productivity.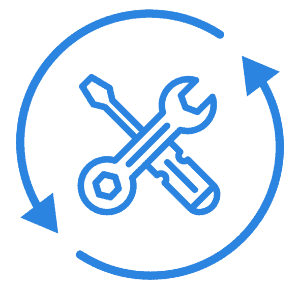 EWP INSPECTION – Inspection and test of every point on the unit including filters, lubrication and critical fastener torque procedures, as well as visual inspection for cracks and general wear and tear. The technician will also perform operational calibration testing and adjustment to operation speeds.
EWP SERVICE – Full service supported by online portal for tracking & records. Opportunity for operator training as required.
WARRANTY – Warranty extension to 24 months from new
DISBURSEMENTS & COSTS – Includes labour, travel costs and reports
BRANDS – Available on all Versalift, Donghae and CTE booms.
TECHNICAL SUPPORT – 24/7 phone support for operators in the field.
PARTS – Includes service consumable parts i.e. filters. Wearing parts sourcing can be done in advance of the machine's requirement to minimize cost and future downtime.
TRAINING – Refresher training from technician whilst onsite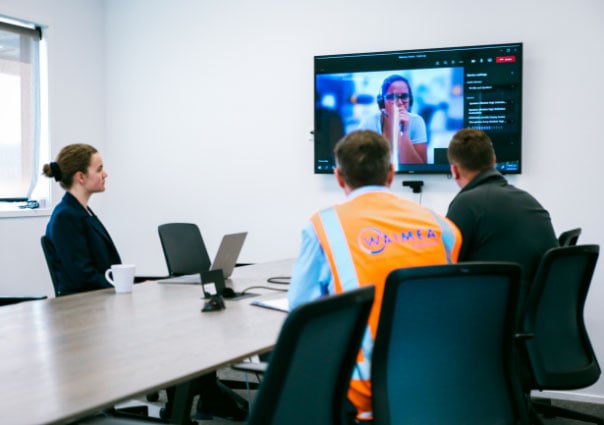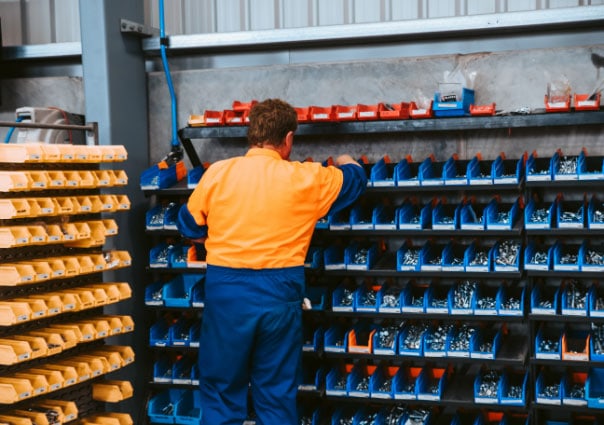 HOW WILL THIS MAINTENANCE PLAN SAVE ME MONEY?
The success of our maintenance is specialist EWP technicians getting a regular view of the equipment and then proactively dealing with developing issues. This 'front foot' approach means we attend in advance to situations so you avoid breakdowns, loss of vehicle use and increased cost to resolve. A 365 Performance Plan enables specialists to take responsibility for maximising your EWPs performance.
HOW DOES A 365 PERFORMANCE PLAN SERVICE AFFECT MY WARRANTY?
A Donghae or Versalift boom needs to have received regular (6monthly) services by Waimea Group for the 12 month manufacturers warranty to remain valid. A service plan signed within the first 12 months from commissioning automatically extends the warranty to 24 months after which you can request an extended warranty or continue with Waimea Group servicing. This will ensure you are advised in advance if there are any concerns over the boom functionality or performance enabling you to always make an informed decision mitigating cost ahead of the time.
DOES SERVICING INCLUDE STATUTORY TESTING AS SUCH HV, AE & 6 MONTHLYS?
The standard service plans do not include boom testing, certifications or truck maintenance, however if this is your preference, they can be added into the service plan and included at your request.
WILL I NEED TO BOOK THE SERVICE?
No, your vehicle will be added to our online system with automatic reminders for our customer service team. They will be in contact 1 month in advance with the person you nominate under the signed service agreement
WILL MY EWP BE SERVICED BY A WAIMEA GROUP TECHNICIAN OR A SUBCONTRACTOR?
Under normal circumstances all servicing will be carried out by a specialist Waimea Group mobile technician. If you have a local service provider you wish to support, we can consider them for obtaining 'preferred partner' status with Waimea Group and support them in training to deliver this service plan to your nominated vehicles. We reserve the right to use preferred service partners if for whatever reason our mobile technicians aren't available in a timeframe that suits your servicing requirements.
WILL YOU COME TO MY MACHINE OR WILL IT BE TAKEN OFF-SITE?
Wherever possible the servicing and maintenance will be carried out at your premise subject to the provision of a suitable work environment.
YOU STATE THAT THIS SERVICE SCHEME IMPROVES THE RESIDUAL VALUE OF MY ASSET; HOW DOES THIS COME ABOUT?
Your asset will always be more attractive to a future buyer with detailed and comprehensive service records which will be visible to you under Waimea Group's online portal. These can be downloaded and provided in support of the truck. Additionally, this will give any buyer comfort around our detailed knowledge of the asset as the manufacturers representative and we can vouch for its future performance.
HOW LONG WILL A SERVICE TAKE?
We would typically request that a machine is made available for a full morning or afternoon. The initial 2 services from commissioning will typically only take 3 hours but these can extend to 4 hours with a machine that is several years old.
IF I WANT TO SELL THE ASSET, CAN I BREAK THE 12 MONTH CONTRACT?
If you have signed on a monthly subscription the contracts are transferable and an exit can be made at the cost of one month subject to the new owner taking over whatever balance there is on the existing contract.
HOW WILL I GET CONTACT DETAILS FOR ONGOING SUPPORT OR QUESTIONS DURING OUR USE OF THE VEHICLE?
You will also receive an introductory email with contact information that you can print and put with the vehicle.