A complete vacuum solution – turnkey tanker builds supported by parts and lifecycle customer care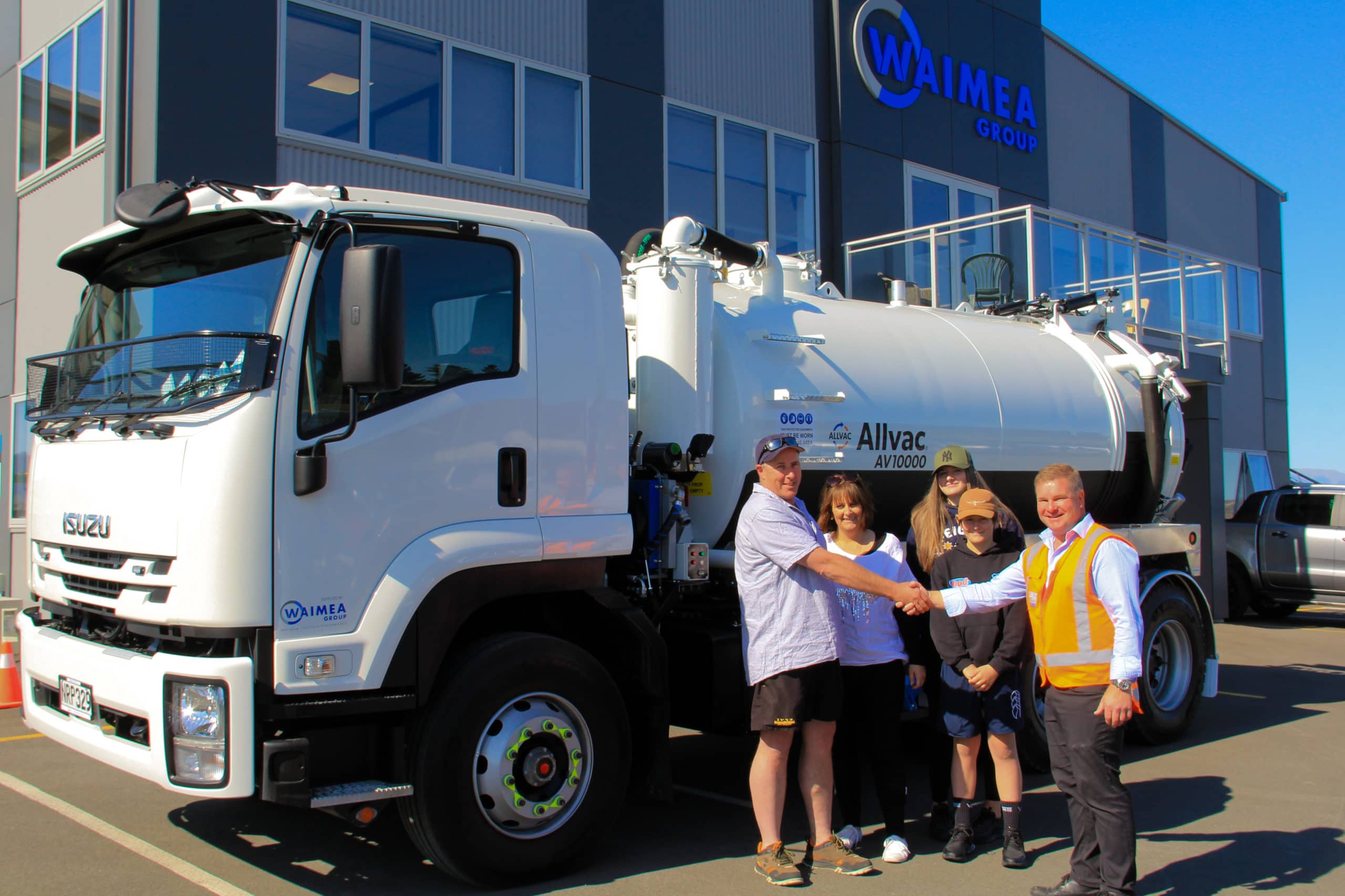 When the repairs and maintenance costs of an older vacuum tanker truck become excessive, consider Waimea Group, the only vacuum tanker supplier in New Zealand to offer a simple and complete turnkey solution along with ongoing customer care through the lifecycle of your tanker's use. With many years of hands on experience, we've thought of everything to create fit for purpose builds that provide peace of mind that your truck will perform year in, year out .
Many operators continually pay the price to repair and maintain existing older tanker trucks, some just too busy to face the prospect of buiding their own tankers. With today's risks around compliance, axle weights, final product being fit for purpose and the long drawn out period of build, not to mention the lack of future parts or technical support, the concept of 'self-build' is being challenged as not longer adding value to liquid waste operators. Waimea Group have taken away all this pain where you can deal with specialists in the field, creating a complete solution that is seamlessly integrated into your business so that you can focus on your important day-to-day operations. Have a look at how well a turnkey solution has worked for Bill's Liquid Waste:
After buying a new business and inheriting an old and tired vacuum tanker truck, owners Blair and Susan Tavendale reached out to Maska Lewis at Waimea Group whom they had known for many years, to discuss a turnkey solution to save on the costs of attempting to build their own.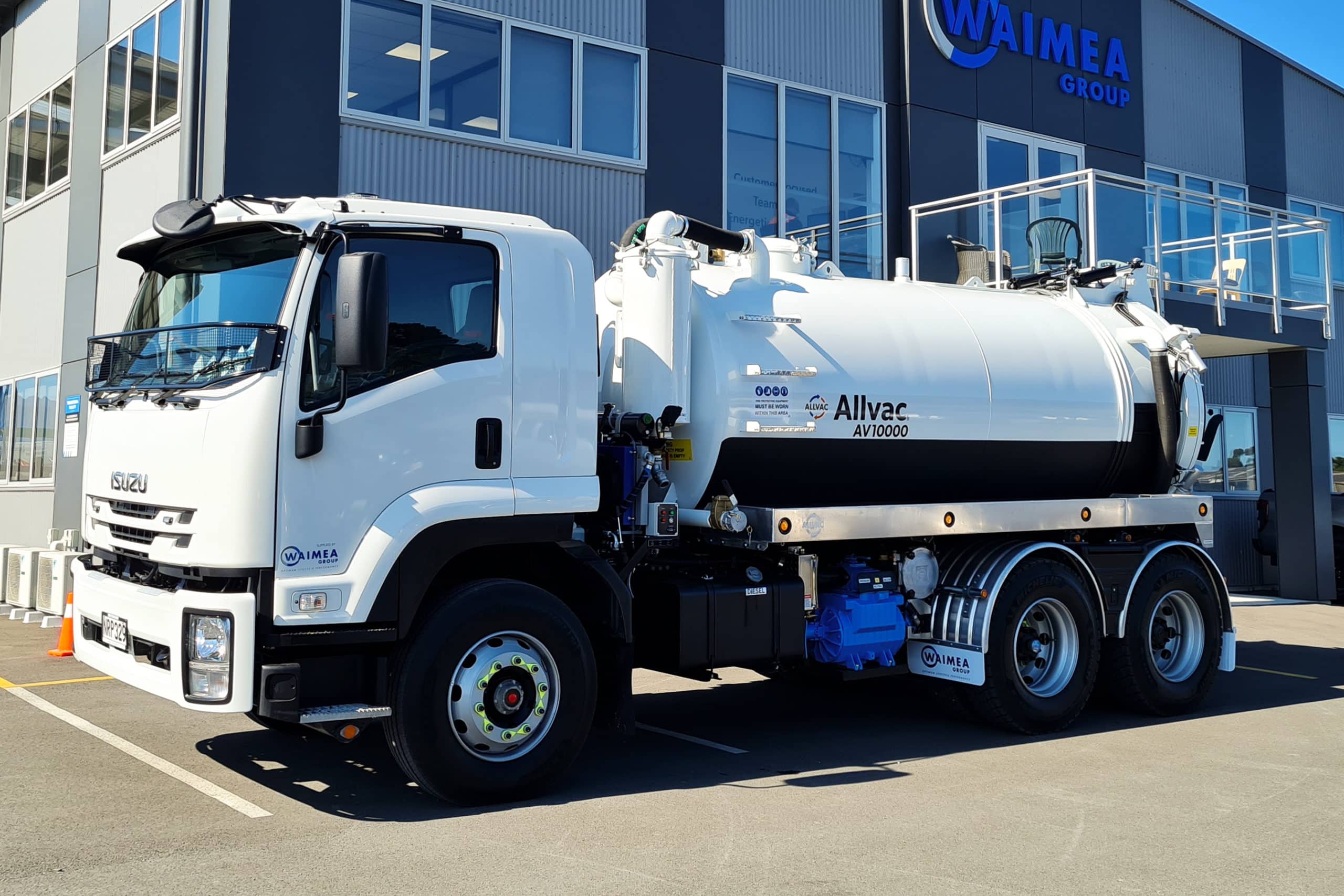 "We were very happy with how simple the process was, from when we first called Maska, to the initial quoting, communication during the build and delivery, as well as after sale customer support, we knew we'd made the right decision to go turnkey. For us, this was the easier solution and worked out being far more cost effective than if we'd have built our own truck, or tried to retrofit our existing tanker on a new truck. We needed a reliable company to complete the build within our required timeframe, within our budget, and help us once it was delivered with any parts that we required in future. We've already saved a huge amount of time and money now that we aren't trying to repair our old truck." – Blair Tavendale, Bill's Liquid Waste
After understanding the specific operating environment for Bill's Liquid Waste, we designed a 10,000 litre vacuum tank with hoist and hydraulic opening rear door to accommodate the large variety of work carried out. The full opening hydraulic door allows for quick and easy cleaning. This was fitted onto the reliable Isuzu FVZ1400 6×4 truck with a Moro PM110WH water cooled vacuum pump with 580CFM of airflow. With limited space on the chassis and tare weight being a challenge, the Moro pump ticked all the boxes and having it water cooled with the twin fan heat exchanger meant Blair will never had to worry about long running with high vacuum. Upon delivery, comprehensive training was carried out on site to ensure Blair was able to safely and efficiently utilise his new vacuum tanker.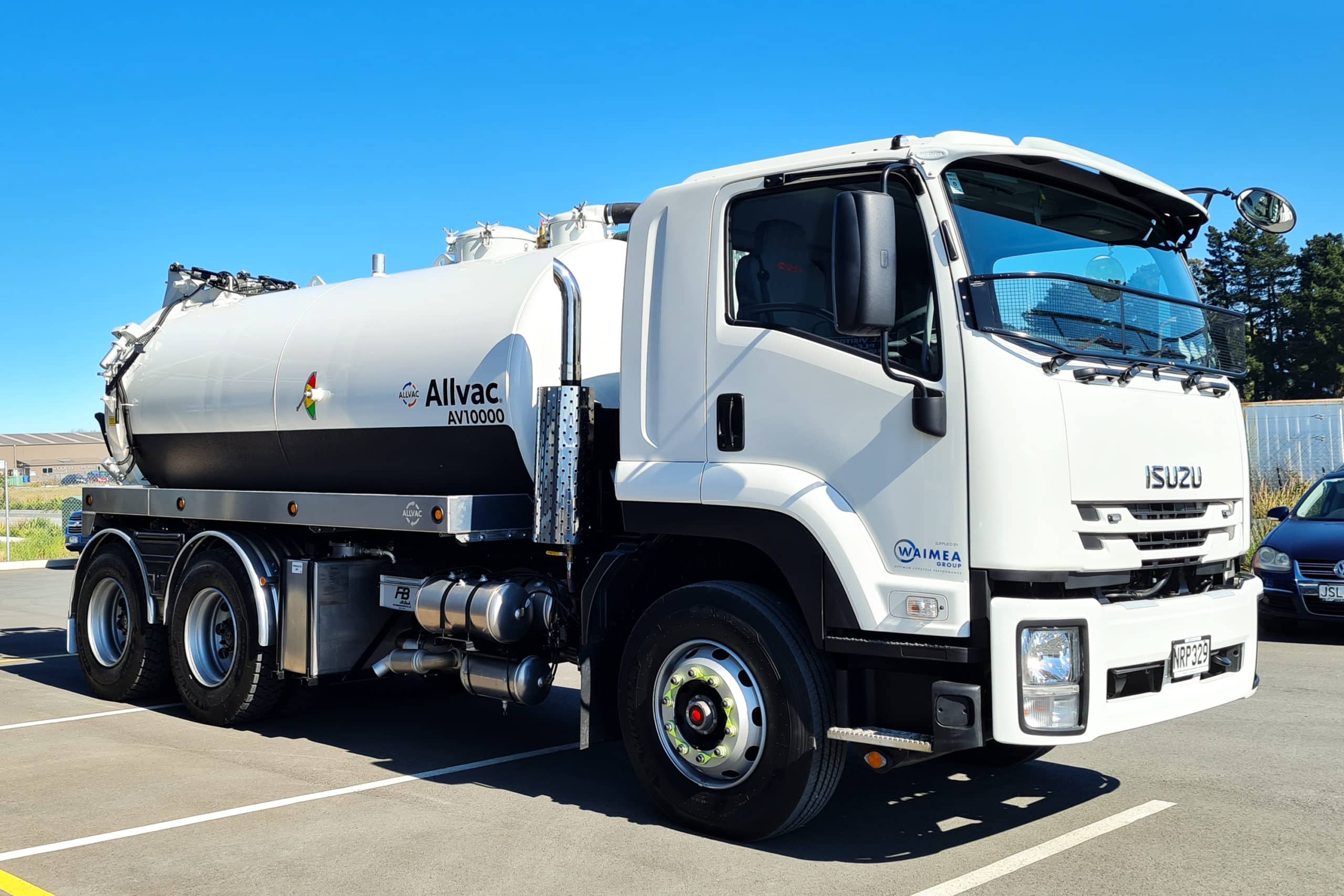 With extensive lead-times and rising costs ahead of us there has never been a better time than today to start planning for fleet upgrades  See our Fleet Forecasting Blog.
If you would like to know how a custom solution would work for you, including how to secure a new build with flexible purchase options, contact Maska Lewis on 021 228 3465.