Building you the very best vacuum tanker solution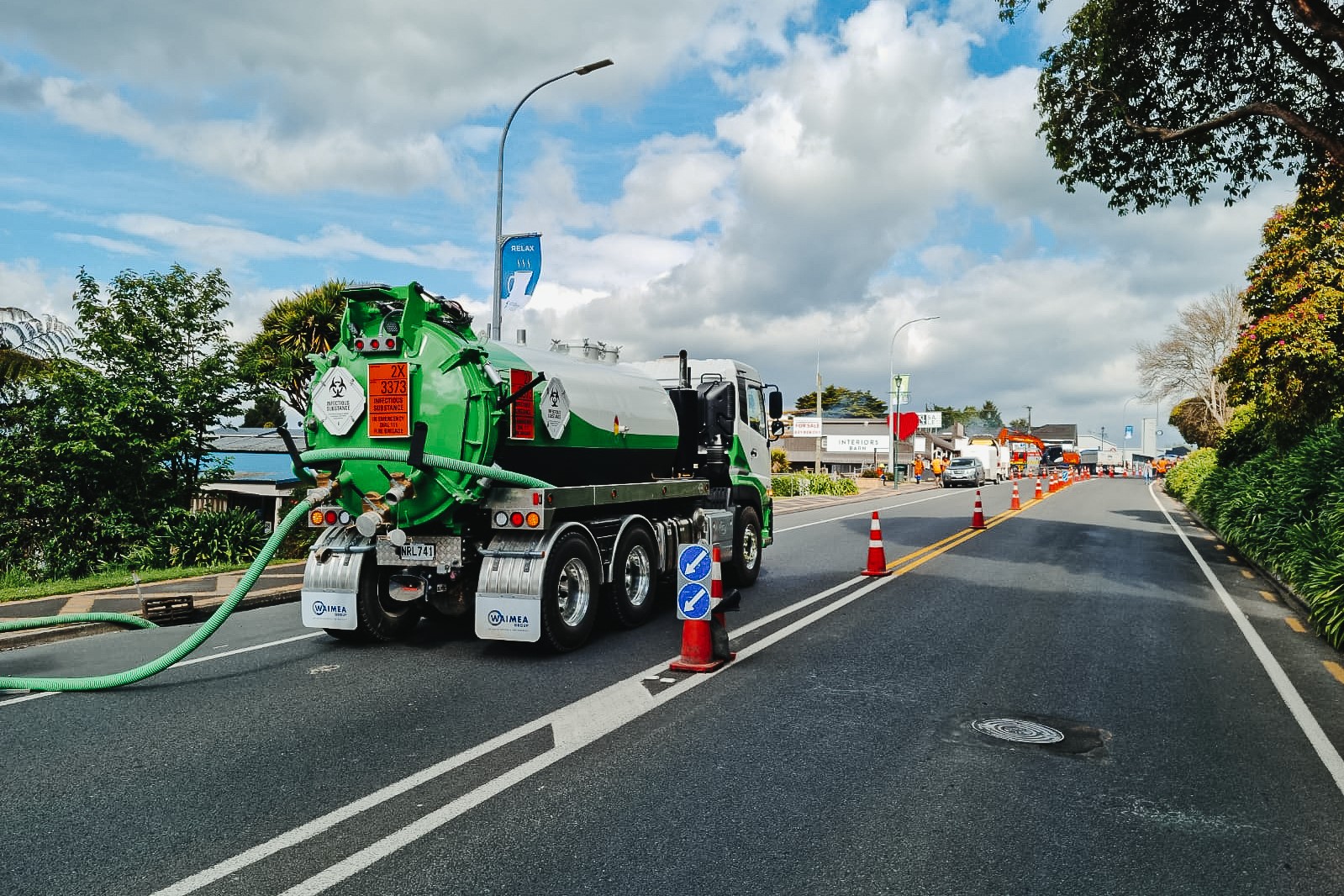 The brand new Allvac® AV10000 in action
CST Group formally known as Cambridge Septic have been long standing customers of ours, previously purchasing two vacuum tankers from us and then returning to purchase a third.
Barry & Darryl Brewer of CST Group are constantly managing their fleet to ensure safety, regulation and efficiency. With the current market creating slow lead times across many industries, Barry and Darryl approached Maska from Waimea Group, who they have worked with for 13 years, to discuss options for upgrading their fleet to more modern and efficient units.
After collaborative fleet planning discussions, Maska identified a key requirement to be the variety of job size and variety of product to transport; the solution would need to cater to different jobs, without being too large or too small a unit. CST also required a specific vacuum pump that was only available through Waimea.
It was decided we would build an Allvac® AV10000, a 10,000 litre vacuum tanker with full opening rear door on a UD Quon 460HP – offering over 60% more vacuum recovery than one of their previous units.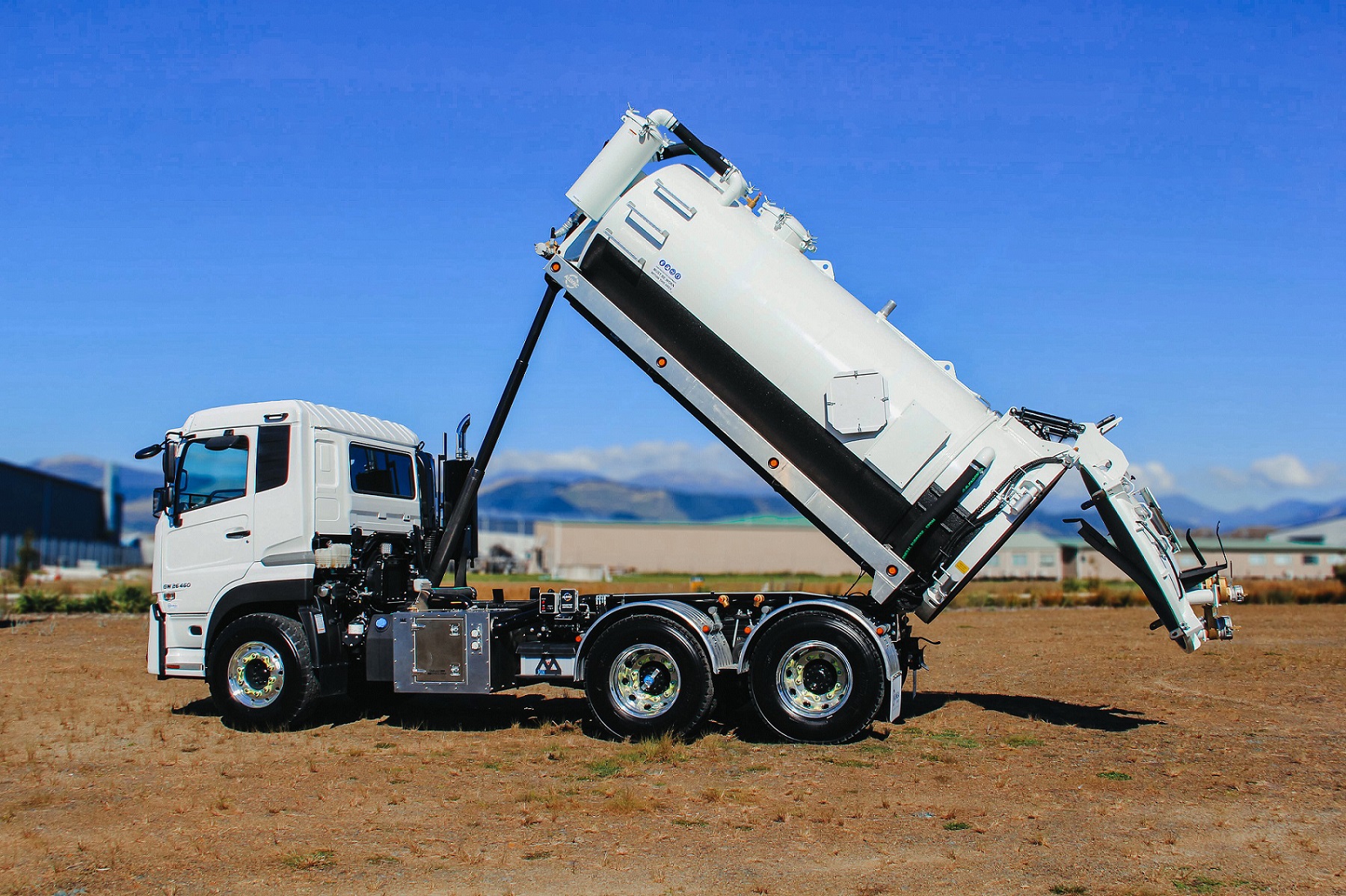 The Allvac® AV10000 features a full opening rear door, on a UD Quon – offering over 60% more vacuum recovery than their previous unit. 
The Allvac® AV10000 is a top performer for its class and is a very popular unit with operators. Equipped with a top-of-class NVE pump to offer optimum performance and quality componentry to ensure maximum output. 
Heavy duty side trays on both sides, along with heavy duty wear resistant chip seal protection system along the lower side of the tank for durable operation. Safety has been built into the design, with full hydraulic door locks, and load hold valves and door and hoist locks for when servicing. 
CST Group commended Waimea on the efficiency of their new unit and the open communication throughout the build which included discussions around freight and logistical challenges from the pandemic. They were also given thorough training on how to best operate their unit safely and efficiently.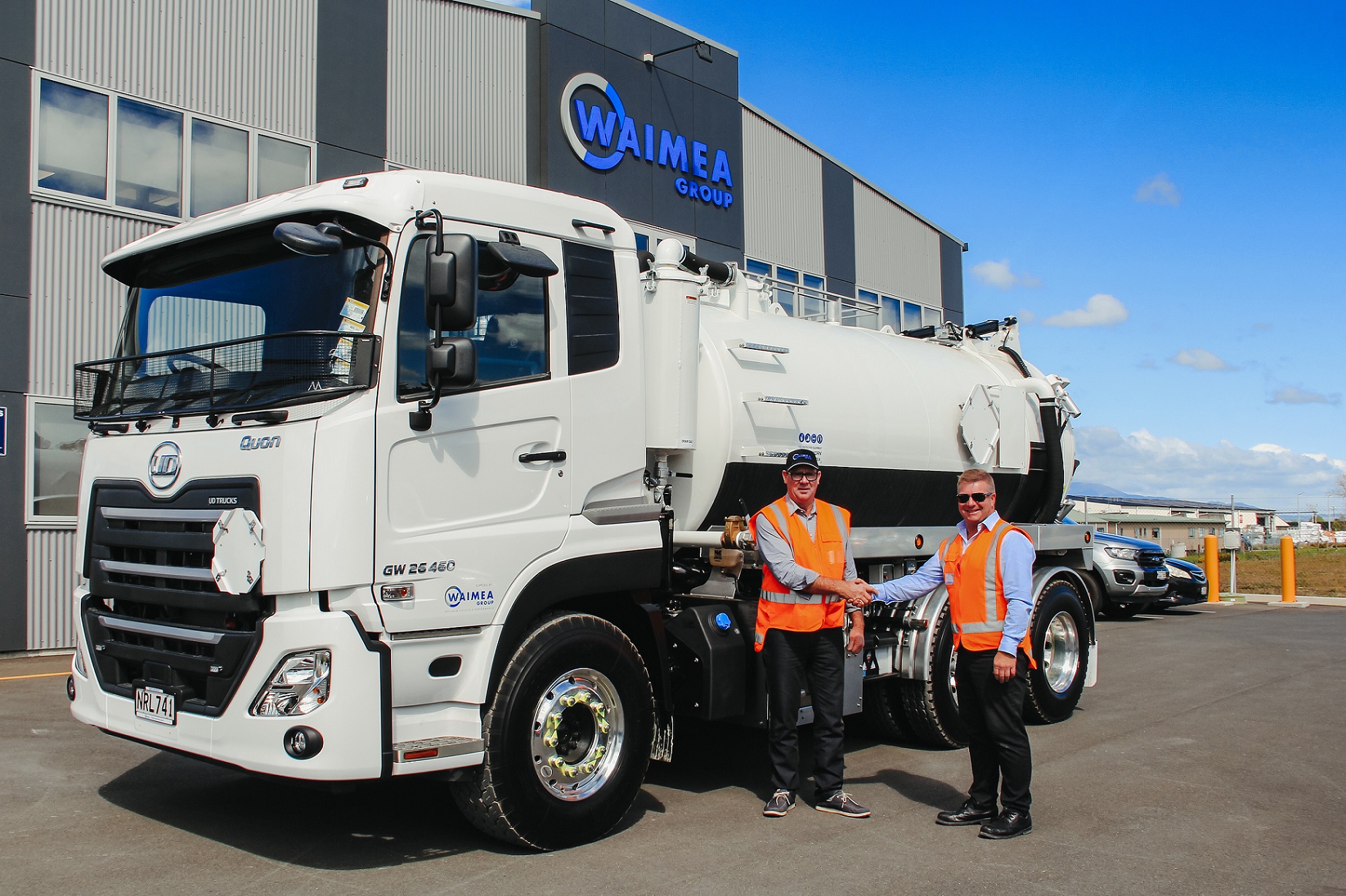 Barry Brewer of CST Group collecting their new Allvac® AV10000 from our premises in Nelson
With extensive lead-times and rising costs ahead of us there has never been a better time than today to start planning for fleet upgrades  See our Fleet Forecasting Blog.
If you would like to know how a Waimea-build vacuum tanker solution would work for you, including how to secure a new build with flexible purchase options, contact Maska Lewis.