Have you seen our Allvac® AV850 hydro excavation trailer?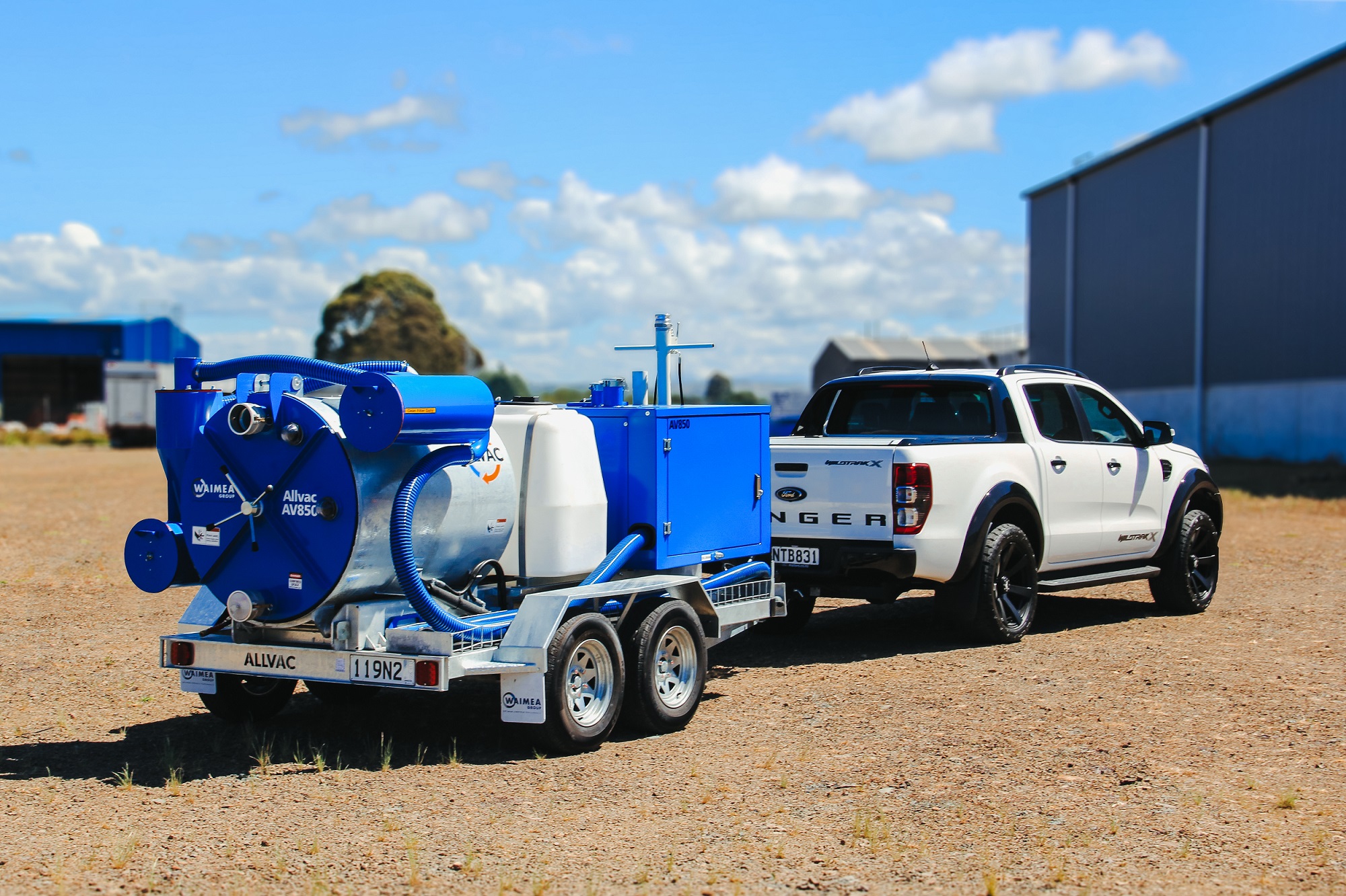 Waimea Group has developed the Allvac® AV850 fully self-contained towable unit specifically for use in New Zealand to address the increasing demand for a safe and effective way of locating services – hydro excavation is fast heading towards the only approved method for locating critical services with many councils and local authorities adopting this methodology for digging.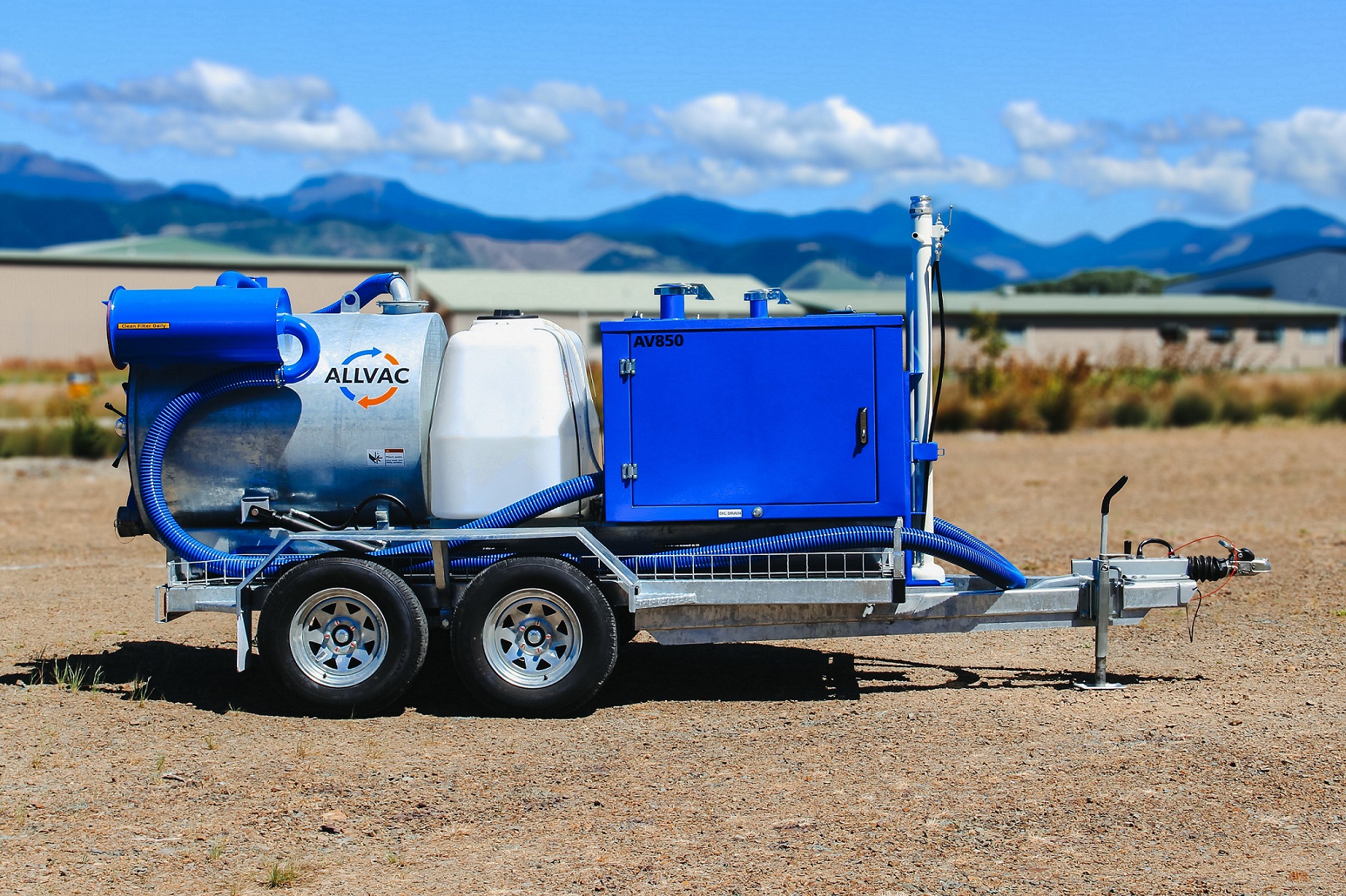 Typically referred to as potholing of services prior to excavation works, the hydro excavation process avoids the costly inconvenience of damaged fibre optic cables, fractured water mains, not to mention the dangers of hitting power cables! With so many services now underground and a lack of accurate records on their location, the Allvac® AV850 is a fit for purpose hydro excavation solution that has great carrying capacity whilst remaining compact for tight urban environments.
Many contractors are investing in equipment that enables them to complete this service at their own convenience rather than having to organise and pay a sub-contractor for significantly larger truck mount equipment, saving time and money in the process.
Our AV850 model we've designed has 52% more capacity in the spoil tank and 65% more freshwater capacity than comparable models, allowing for more efficiency. Comparable models also don't have a hoist for ease and safety of discharging spoil. Ventia, who also had previous business with Waimea, chose to work with us due to our flexibility of hire to buy options being the easiest way to trial the model in their business setting prior to purchase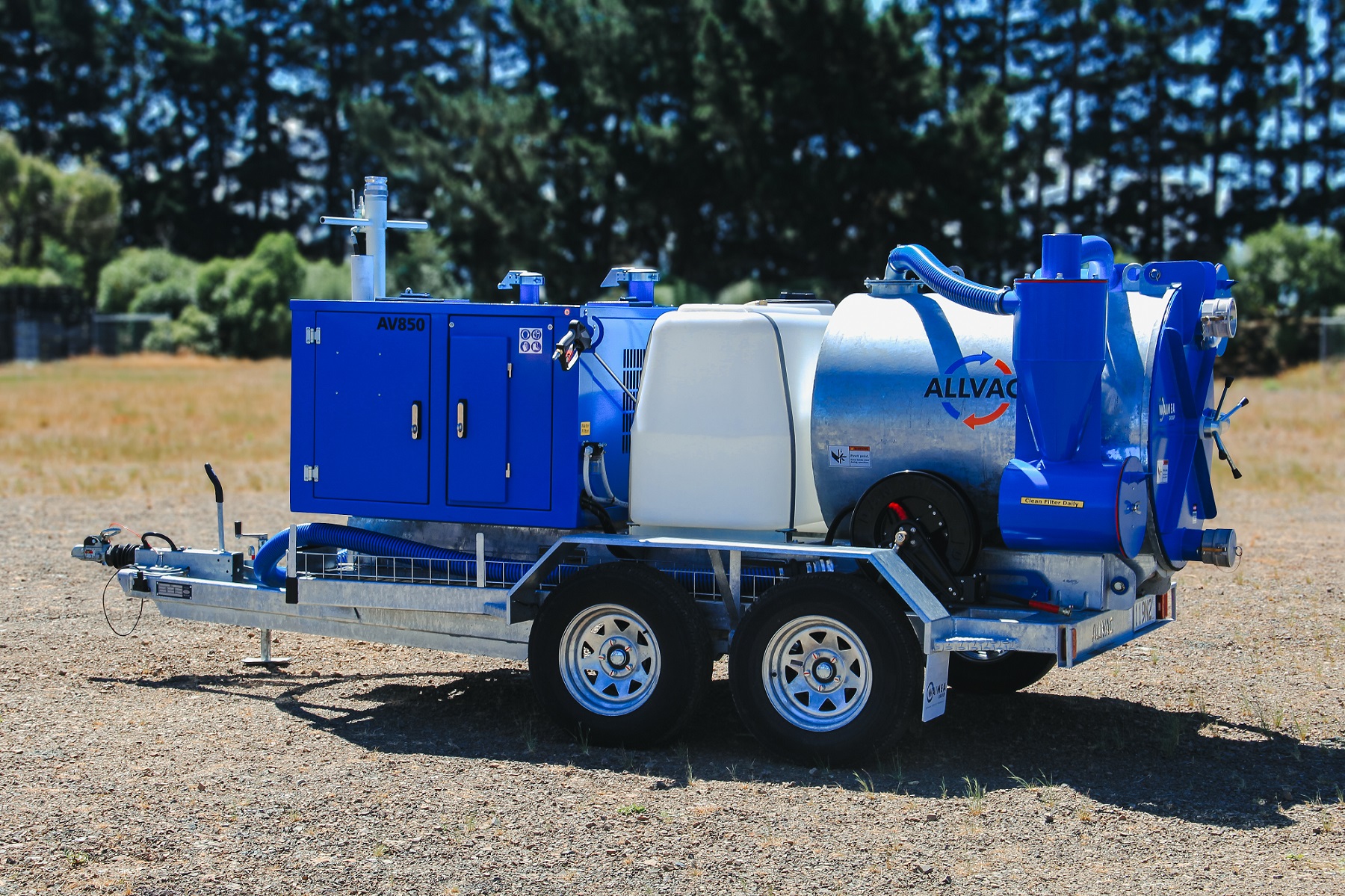 We carry out our Practical Training Program with every client purchasing a new unit, to ensure the operators know the safest and most efficient way to operate this unit.