Allvac® AV6500 Vacuum Tanker on Isuzu FTR750
The compact and versatile Allvac® AV6500 is equipped with a new generation NVE vacuum pump. It can tackle variety of work in those hard to reach areas, and has hose trays both sides with rear holders for long lengths to be easily carried.
The Allvac® AV6500 comes with a unique additional front loading valve for compact urban use, and a custom-designed waterproof control panel for operator ease of use
We've considered the length and the height of the low centre of gravity unit to ensure a compact build for use in urban applications.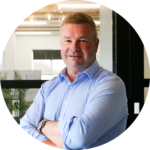 Let's Talk
Reach out today to Maska our Specialist Vehicle Consultant for pricing and availability 
Additional information
| | |
| --- | --- |
| Model | AV6500 |
| Spoil tank capacity | 6500 litre |
| Tank Material | Steel |
| Rear Tank Door | 910mm manway |
| Discharge | 150mm |
| Class | 6,, 9, |
| Operating pressure (PSI) | 5 PSI |
| Hose standard | 4" |
| Manufacturer | NVE |
| Vacuum Pump | B500 Tri Lobe Blower |
| Air flow: m3/hr | 730 |
| Air flow: L/min | 12180 |
| Air flow: cfm | 430 |
| Driveline | Fully hydraulic |
| Waterblaster | Optional |
| Water capacity | 400L |
| Water pump/pressure | 15 litres per minute, 300 bar |
| Retractable hose reel | 20m |
| Vehicle Manufacturer | Isuzu |
| Vehicle Model | FTR750 |
| Specifications | 4×2 |
| HP | 260 |
| Transmission | Manual |
| Difflocker/Traction Control | Standard |