Donghae DHT150AS on Isuzu FRR600 Bucket Truck
Our very popular live line unit, the Donghae DHT150AS offers 16.5m of work height and 300kg bucket capacity on a fully insulated 46kV, category-C boom. Combined with its straight telescopic boom and end-mount wrap around bucket with 600mm bucket lift, this is the ultimate live line unit. The 'wrap around' boom functionality along with bucket lift for ease of access around tricky pole structures.
Mounted on a 4×2 FRR600, it offers a well-appointed boom, truck and body fit out offering good storage for linesman equipment, ideal unit for lines work in urban and light rural* environments. Engage the auto-level outrigger function for ease when setting up.
*Recommended fitted with our traction kit of traction tyres and no spin diff
Hydraulic winch and removable jib arm with max. 500kg capacity
Bucket slide up/down function for tight approaches.
Impressive 11.5m horizontal outreach!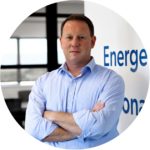 Let's Talk
Reach out today to Gareth our Specialist Vehicle Consultant for pricing and availability
Additional information
| | |
| --- | --- |
| EWP Manufacturer | Donghae |
| EWP Model | DHT 150AS |
| Working Height | 16.50m |
| Height | 14.50m |
| Working Radius | 11m |
| Insulation Rating | Insulated Category C (46kV) |
| Boom Slew Rotation | Continuous |
| Bucket Rotation | 180° |
| Bucket Rotation Powered | Hydraulic |
| Bucket Capacity SWL | 300kg |
| Bucket Dimensions (mm) | 1100 (L) x 700 (W) x 1000 (H) |
| Control Type | Electric over proportional hydraulic |
| Bucket Lift Slide | 600mm |
| Wrap Around Bucket | Yes |
| Hydraulic Tool Port @ Bucket | Yes |
| Auto Stow | Yes |
| Auto Outrigger Levelling | Yes |
| Jib (material handler) | Hydraulic with winch |
| Lifting Winch | Max 500kg |
| PTO Flow (LPM) @ 900RPM | 35-40 |
| PTO Pressure (BAR) | 170 |
| Vehicle Manufacturer | Isuzu |
| Vehicle Model | FRR600 |
| Specifications | 4×2 |
| HP | 256 |
| Transmission | Allison Auto |
| Difflocker/Traction Control | Standard |