See an Arborist Unit Come To Life…
Here's a new build coming to life! 
We've designed and built this specialist unit for global arborist client Asplundh, with 5 additional units for the company being completed by Waimea.  
Take a look inside our engineering workshop where these impressive machines are constructed from scratch and finished to perfection.  Many years of experience has provided us the knowledge required to design and build these turn key units that are compliant, reliable and fit for purpose.   
This build is everything an arborist needs in one smart package: This Versalift VO255 Over-Centre booms fits well on the Hino 500 6×4 and offers ample payload in the chip bin and all the on-board storage you need. Everything has a home including hydraulic pole saws, fuel and oil storage, climbing gear and of course chainsaws, not to mention fold down vise, compressed air outlets, and a hand wash station.
Interested in this unit? Reach out to our industry advisor Gareth Deck to discuss your specialist utility vehicle requirements and find out how easy it can be when you partner with the industry specialists
1. Cab

and 

chassis 

is

 prepped and 

painted to 

specific 

customer 

colours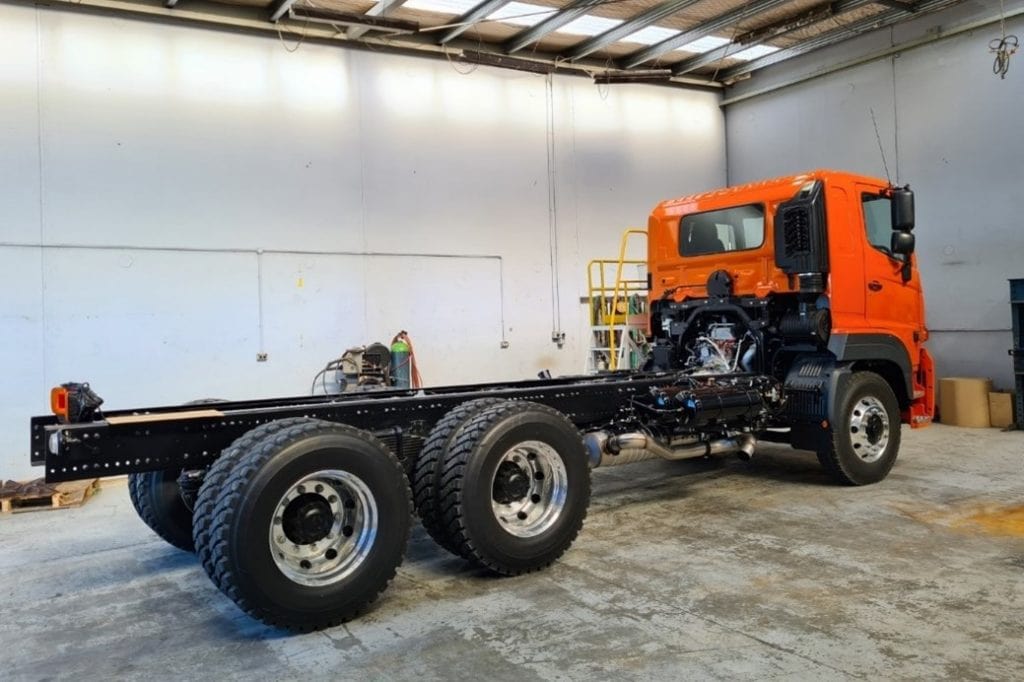 2.

Subframe 

and 

turrett

 

is fabricated and mounted 

on the 

chassis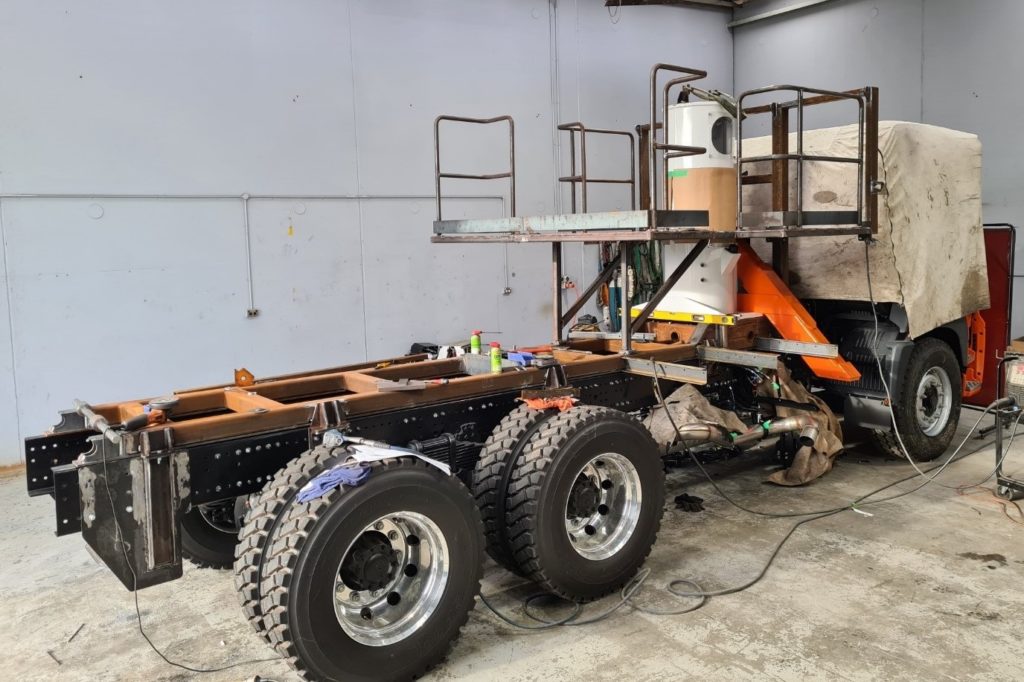 3.
EWP turret
, outriggers 
access platform
 and safety 
handrails are fabricated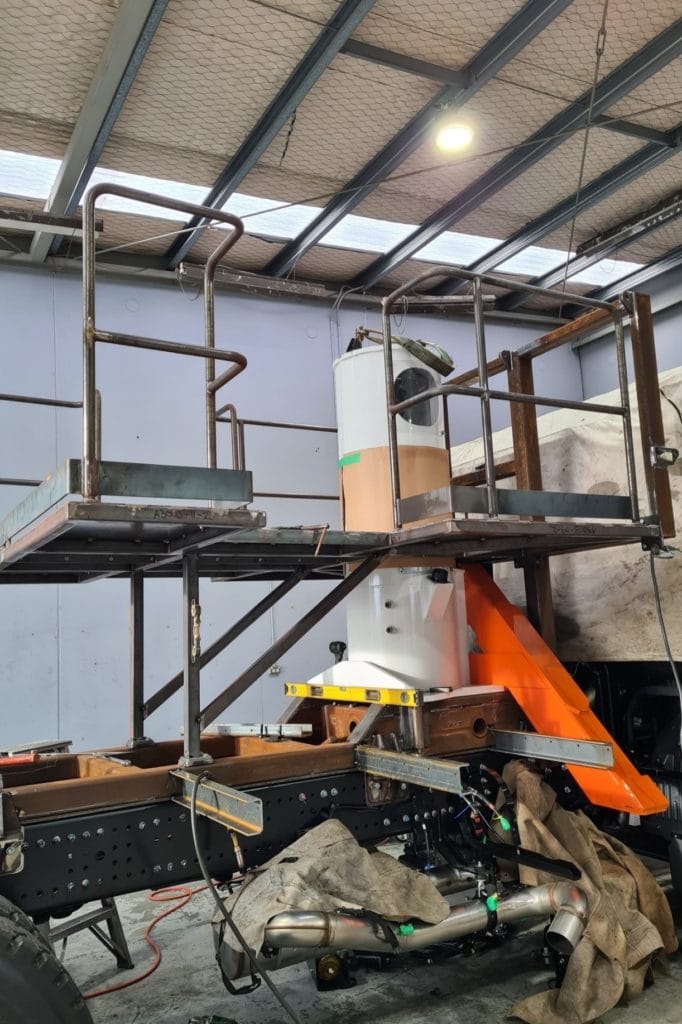 4. Tipping chip bin
is fabricated and installed 
on the subframe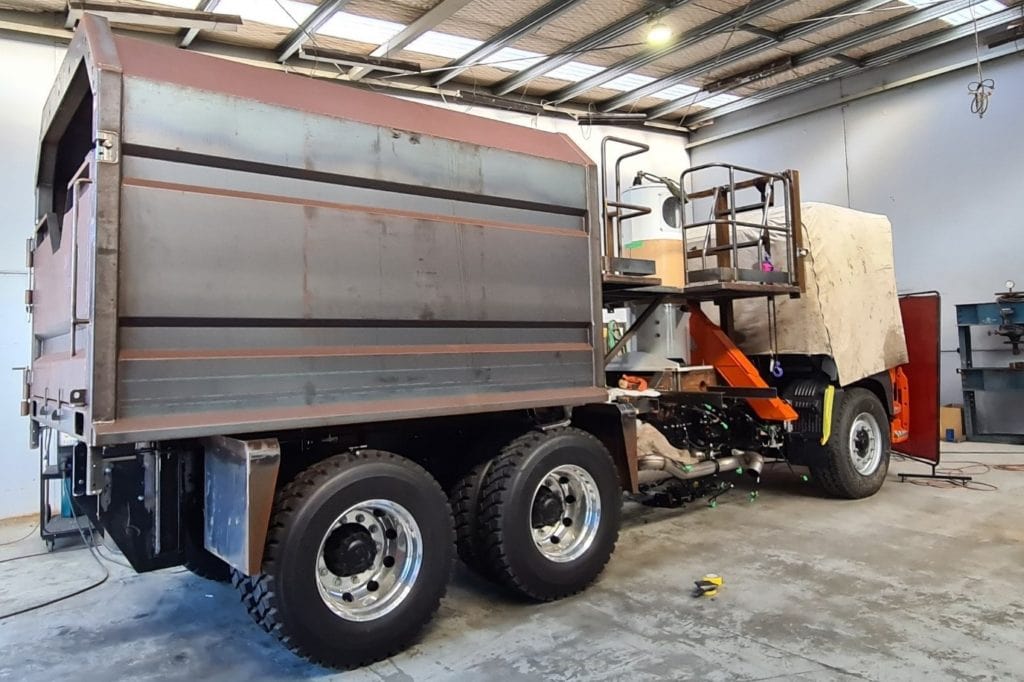 5.
Everything in place ready for the 
tool boxes
 to be fitted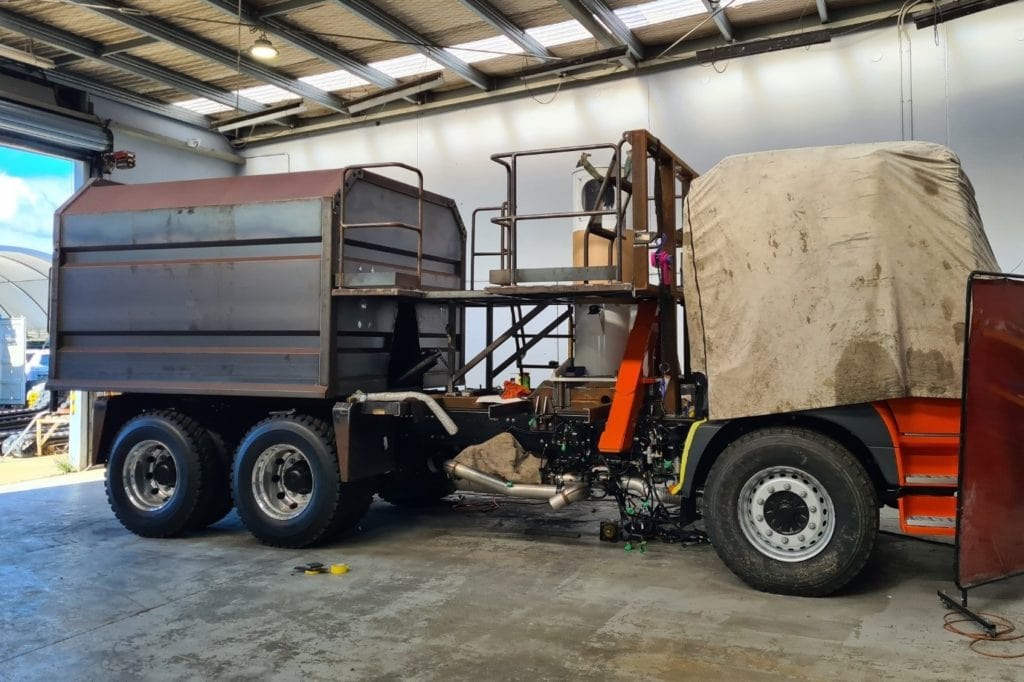 6.
All 
fabricated 
components 
removed 
for painting, and t
ruck 
with headboard fitted 
arrives in assembly workshop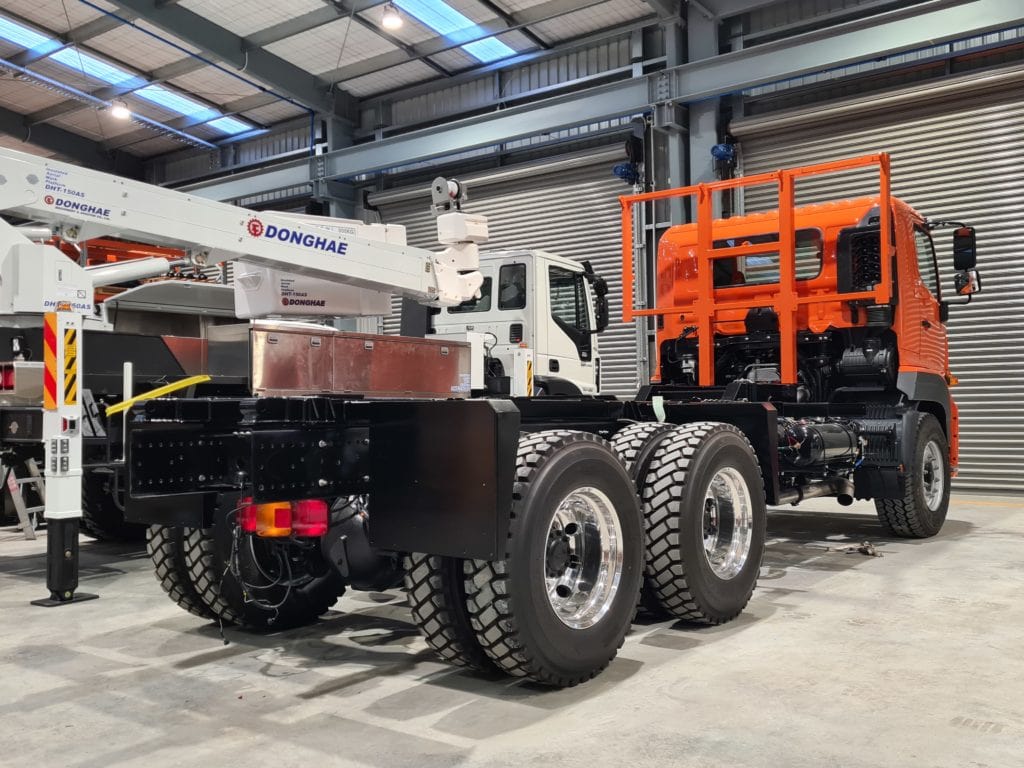 7.
Painted fabrications arrive 
at 
assembly 
workshop 
for 
final 
installation 
on 
truck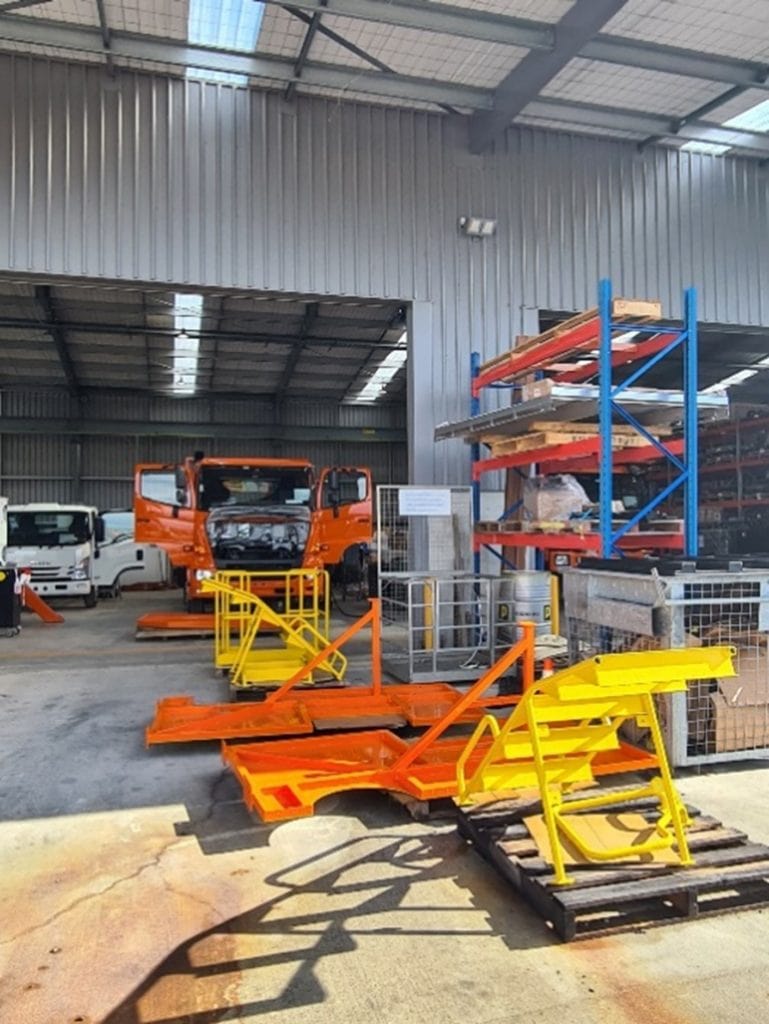 8.

Access platform and EWP turret are 

fitted in place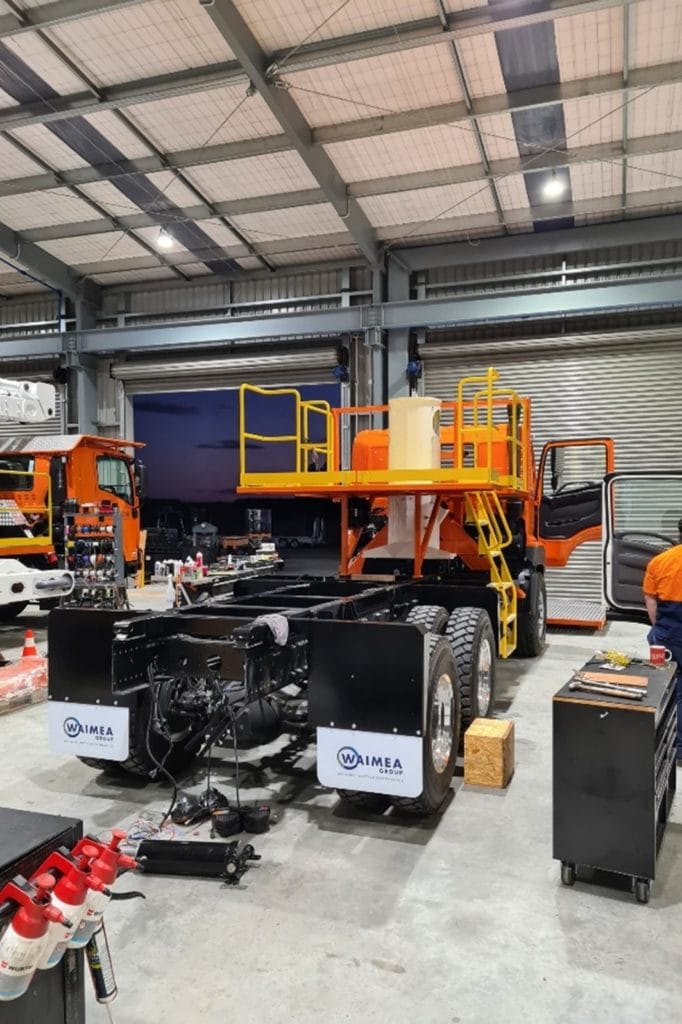 9.

Over Centre

 b

oom

 

is

 

installed

 on the 

turret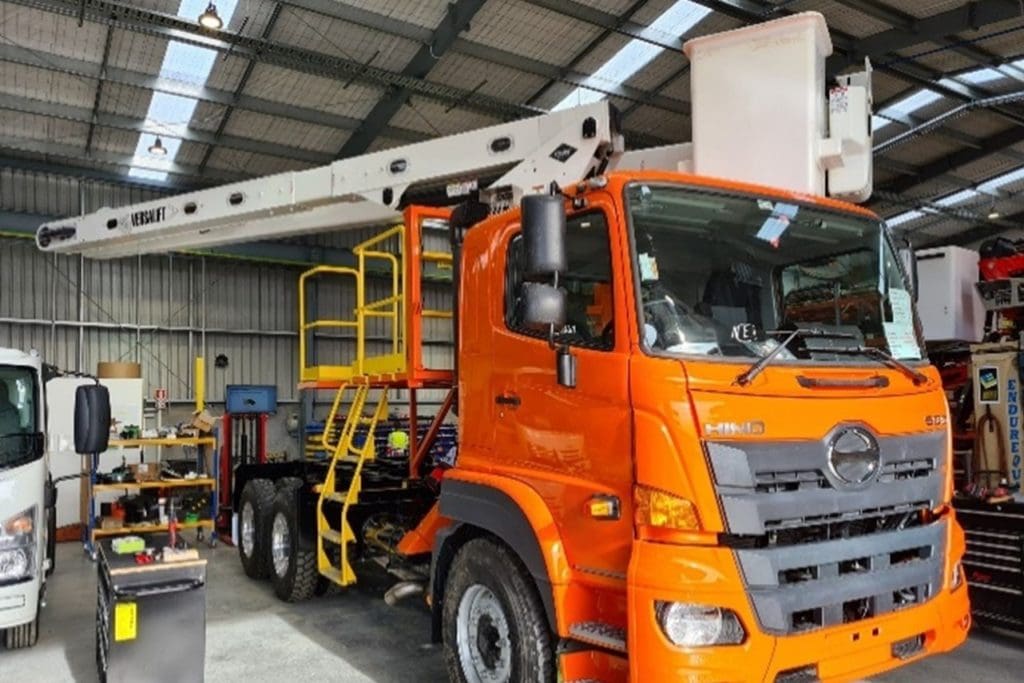 10.
Chip 
bin is 
installed
 and a
ssembly is well underway 
including 
hydraulics and electrics
. Tilting c
ab protector is 
installed
 and 
final testing is about to begin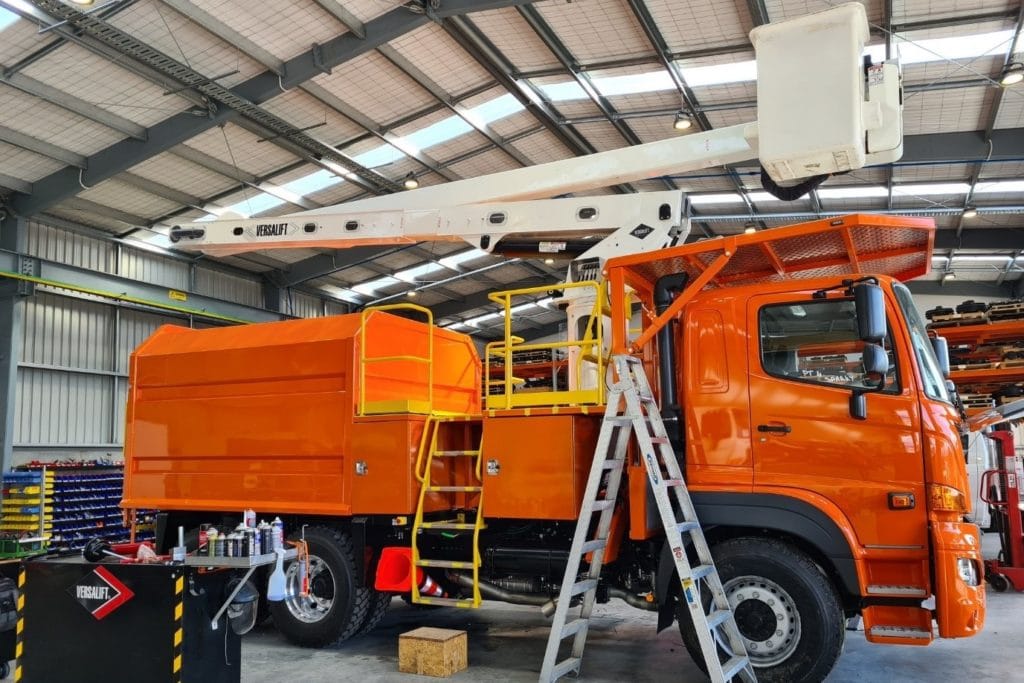 11.
Branding 
and safety decals are 
added
 and LED 
lighting install
ed
. Truck 
now 
ready for testing
 and compliance