Donghae DHT150AS on Isuzu FRR500 Bucket Truck
Our very popular live line urban unit! The Donghae DHT150AS offers 16.5m of work height and a 300kg bucket capacity on a fully insulated 46kV, category C boom, with auto level outrigger function for ease when setting up. It's 'wrap around' boom functionality along with bucket lift for ease of access around tricky pole structures.
Combined with its straight telescopic boom and end-mount wrap-around bucket with 600mm bucket lift, this is the ultimate live line unit. Additional features include auto level outriggers, an auto-stow boom and an individually programmed collision protection system to stop boom interference.
The automatic engine accelerating system improves fuel efficiency. Bucket can be tilted easily to allow cleaning and rescue.
Mounted on an Isuzu FRR500, it offers plenty of storage for linesman equipment, yet compact enough to offer tight turning circle when navigating an urban area.
Standard equipment includes:
Safety handrails to assist bucket access area
Outrigger pad holders each side
Subframe, underdeck holders painted black
Deck and toolbox painted white
Handrail painted safety yellow
Impressive 11.5m horizontal outreach!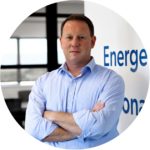 Let's Talk
Reach out today to Gareth our Specialist Vehicle Consultant for pricing and availability 
Additional information
| | |
| --- | --- |
| EWP Manufacturer | Donghae |
| EWP Model | DHT 150AS |
| Working Height | 16.50m |
| Working Radius | 11m |
| Insulation Rating | Insulated Category C (46kV) |
| Boom Style | Telescopic with wrap around arm |
| Boom Slew Rotation | Continuous |
| Bucket Rotation | 180° |
| Bucket Capacity SWL | 300kg |
| Bucket Dimensions (mm) | 1100 (L) x 700 (W) x 1000 (H) |
| Control Type | Electric over proportional hydraulic |
| Bucket Lift Slide | 600mm |
| Hydraulic Tool Port @ Bucket | Yes |
| Auto Stow | Yes |
| Auto Outrigger Levelling | Yes |
| Jib (material handler) | Hydraulic with winch |
| Lifting Winch | Max 500kg |
| Vehicle Manufacturer | Isuzu |
| Vehicle Model | FRR500 |
| Specifications | 4×2 |
| HP | 205 |
| Transmission | AMT Auto |
| Difflocker/Traction Control | Standard |