Palfinger PK26 on Hino 500 Lines Crane Truck
Generous payload + traction + functional build = Productivity & Utilisation
This lines crane truck is designed to perform in a wide range of applications ranging from busy urban streets to off road tracks. The powerful 320 HP Hino has four-wheel drive with traction control and a driver friendly Alison push button transmission. The medium wheelbase has a tight turning circle and excellent maneuverability.
The Palfinger PK26 crane will easily handle distribution power poles, cable drums and transformers up to 5.2 tonne. HPSC is fitted for operator safety, as it automatically limits the lift zone depending on how much the stabilisers have been extended.
The remote radio controller is designed specifically for the lines application providing auger and tamper controls. The hydraulic hoses are internally routed to the boom tip, and the truck is set up with auxiliary functions for pole puller and tamper via a retractable hose reel at the rear.
DESIGNED
for the Kiwi linesman…
Clear deck with certified pop-up tie points and easy access steps
Double opening toolbox behind cab for storing long items
Outrigger pads and wheel chocks in dedicated compartments on each side
Safety grip tread on deck
Safety yellow on handles and steps
Full width storage container at the rear for hydraulic tamper
Retractable twin hose reel at rear for tamper or pole puller
LED flashing beacon lights front and rear
LED work lights mounted front and rear
Optional removable auger holder on deck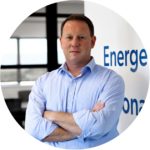 Let's Talk
Reach out today to Gareth our Specialist Vehicle Consultant for pricing and availability
Additional information
| | |
| --- | --- |
| Manufacturer | Palfinger |
| Model | PK26002EH D |
| Size | 22.6 T/M |
| Max Lift | 5,200kg |
| Distance at Max Lift | 4.20m |
| Maximum Hydraulic Reach | 14.4m |
| Weight at Max Reach | 1300kg |
| Max Reach | 16.6m |
| Manual Extension | S |
| HPSC Outrigger Mgt. System | S |
| Stabiliser Spread | 7,400 |
| Radio Controlled | S |
| Auger Function | S |
| Vehicle Manufacturer | Hino |
| Vehicle Model | 500 FM2632 |
| Specifications | 6×4 |
| HP | 320 |
| Transmission | 6pd Allison |
| Difflocker/Traction Control | Standard |