Versalift VST47 on Hino FG1628 Arborist Bucket Truck
The Versalift VST47 on a Hino 500 is a great all-rounder unit whether around town or out in the country side.
It's the arborists swiss army knife! Agile boom, large chip bin, plenty of tool boxes providing storage for P.P.E, saws and fuel, kit bags and climbing gear. Additionally, it has the option for traffic management and the truck has the ability to tow a chipper which reduces the need for additional vehicles on site.
The VST47 boom offers great up and over functionality
This unit is a favourite arborist build – well suited to tree work around live line and at home working in an urban or rural environment. The robust insulated Versalift VST47 E.W.P is a medium duty articulating telescopic boom, offering point and shoot plus up and over functionality. The platform has full single stick pressure hydraulic controls to bucket and hydraulic tool port at bucket- for hydraulic saws for efficient cutting.
Being mounted on a compact Hino 500 4×2 makes this a very nimble and efficient urban E.W.P truck, with a tight turning circle and quick set up times, enabling great productivity.
DESIGNED
with the arborist in mind…
Large toolboxes, outrigger pads and wheel chocks
Cab protector with punched alloy non slip surface and manual jack to lift
12-cube capacity chip bin, rear door with manual latch, bin safety stay, rear access steps and boom rest
Safety handrails around platform and bucket access area with nonslip access steps to platform both sides
Outrigger pad holders each side
Wheel chock holder each side
Sub frame, under-deck holders and draw beam painted black
Chip bin with high build orange peel wear resistant interior
Toolboxes, bin exterior and cab cage painted white
Handrail and access steps painted safety yellow
Storage provided for P.P.E and first aid, kit bags, harness and lanyard, chain saws, pole saw, fuel, and hand tool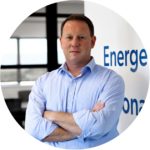 Let's Talk
Reach out today to Jeremy our Specialist Vehicle Consultant for pricing and availability
Additional information
| | |
| --- | --- |
| EWP Manufacturer | Versalift |
| EWP Model | VST47 |
| Working Height | 16.20m |
| Working Radius | 9.7m |
| Insulation Rating | Insulated Category C (46kV) |
| Boom Style | Articulating/Telescopic |
| Boom Slew Rotation | Continuous |
| Bucket Rotation | 180° |
| Bucket Rotation Powered | Hydraulic |
| Bucket Capacity SWL | 162kg |
| Bucket Dimensions (mm) | 1070 (L) x 610 (W) x 1100 (H) |
| Control Type | Hydraulic |
| Hydraulic Tool Port @ Bucket | Yes |
| Vehicle Manufacturer | Hino |
| Vehicle Model | 500 FG1628 |
| Specifications | 4×2 |
| HP | 280 |
| Transmission | Allison Auto |
| Difflocker/Traction Control | Standard |